LowePro Protactic BP 450 AW II
LowePro Protactic BP 450 AW II
€339.00
EAN / UPC : 056035371776 | Brand : Lowepro | SKU : LP37177-PWW
Promotions & Cashbacks
Get a FREE GorillaPod 3K Kit
Carry one or two Pro DSLRs, including one with an attached 70-200mm f/2.8 lens, in this black ProTactic 450 AW II Camera and Laptop Backpack from Lowepro. Updated from the first generation to expand its protection and versatility, this bag will also accommodate eight additional lenses or flash units, as well as a tripod, and a 15" laptop. Four access points at the top, sides, and back help you to organize your gear and quickly grab it to get a shot. Create customized configurations with the SlipLock-compatible strap system and adjustable interior dividers.

Add-ons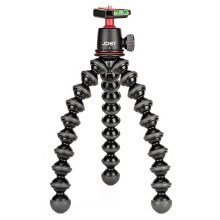 In Stock
The ProTactic BP 450 AW II professional camera backpack expands upon the rugged versatility and armored protection our original ProTactic series is known for. This high-performance second generation offers a more adaptive interior, multiple access points, modular exterior attachment capabilities, convertible utility belt and includes utility pouch, water bottle holder, tripod cup and two Quick Straps. ActivZone back panel gives targeted comfort and support while All Weather AW Cover protects gear from rain, snow, dust and sand. Compatible with all ProTactic series modular accessories.
Receive FREE JOBY 3K GorillaPod Kit when you purchase a qualifying Lowepro Bag for over €100.
This promotion is strictly subject to availability, and cannot be applied to orders or layaways which are not collected during the promotional period.
Offer valid from 01/06/2022
to 31/07/2022 (inclusive)
. Terms & Conditions Apply.
---