Voigtlander 75mm F1.8 Heliar For Leica M
Voigtlander 75mm F1.8 Heliar For Leica M
€699.99
4002451194952
A fast prime for M-mount rangefinder cameras, the Heliar 75mm f/1.8 from Voigtlander blends a bright maximum aperture with a short telephoto focal length to realize an ideal lens for portraiture. The slight visual compression of the focal length is complemented by the depth of field control afforded by the f/1.8 maximum aperture, and the lens's manual focus design permits working with subjects as close as 3' away. Also, a 10-blade diaphragm contributes to a smooth bokeh quality for more aesthetic out-of-focus backgrounds.
Image Samples
Just click on any image to get to the full resolution version.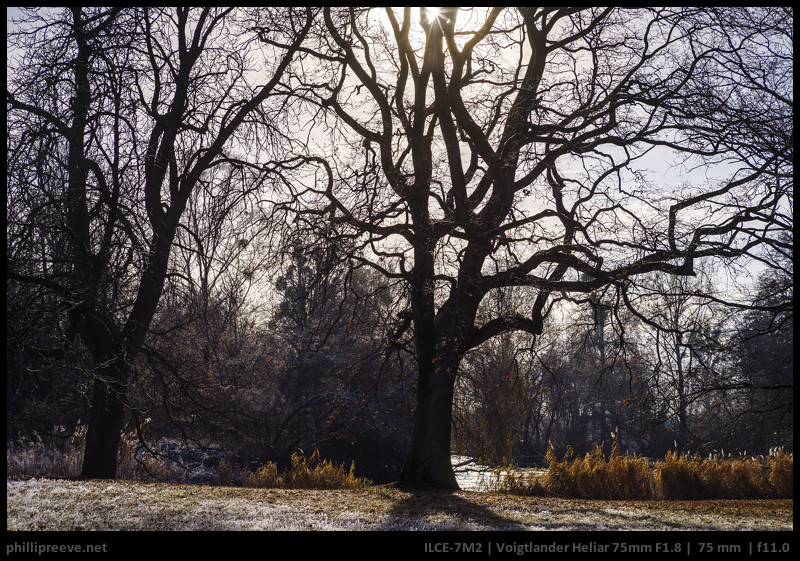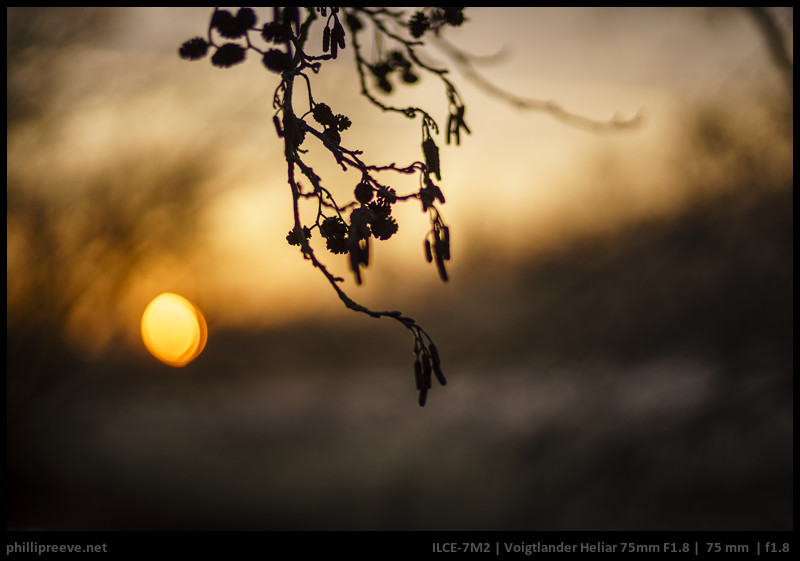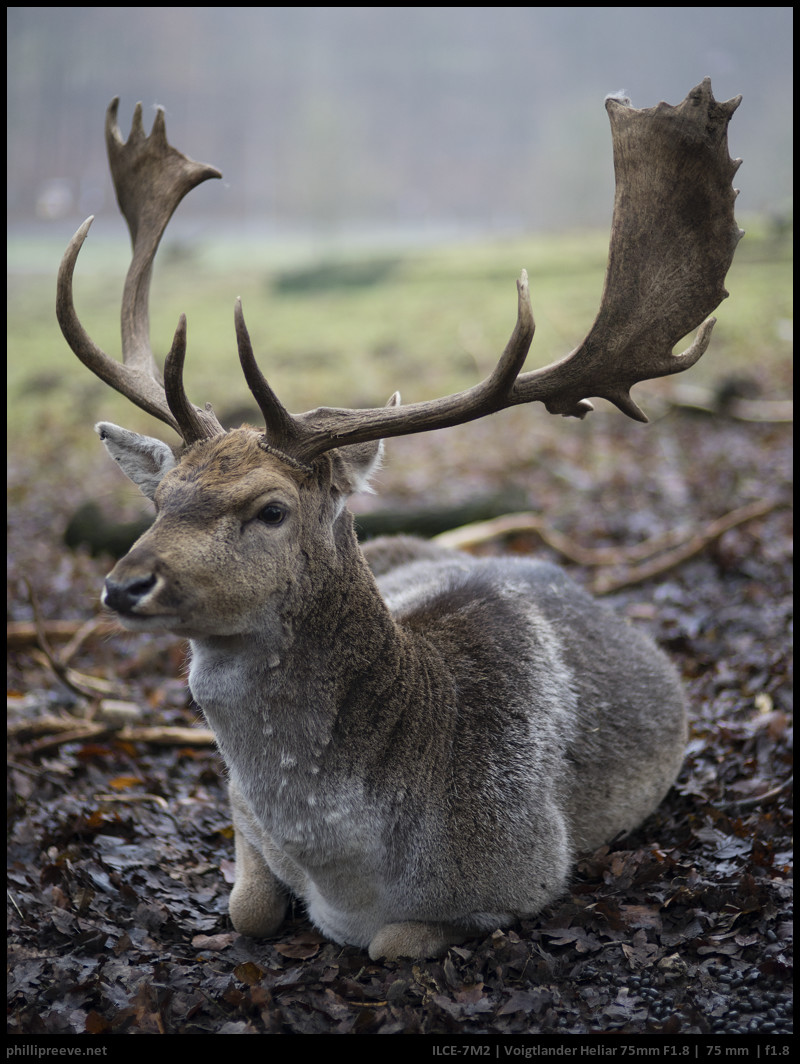 What I like about it
The Handling
The Voigtländer 1.8/75 is very well built, rather small and it has a smooth focusing ring with a good transmission. So handling is very pleasant.
The sunstars
Thanks to 10 straight aperture blades you can get very well defined sunstars from f/5.6.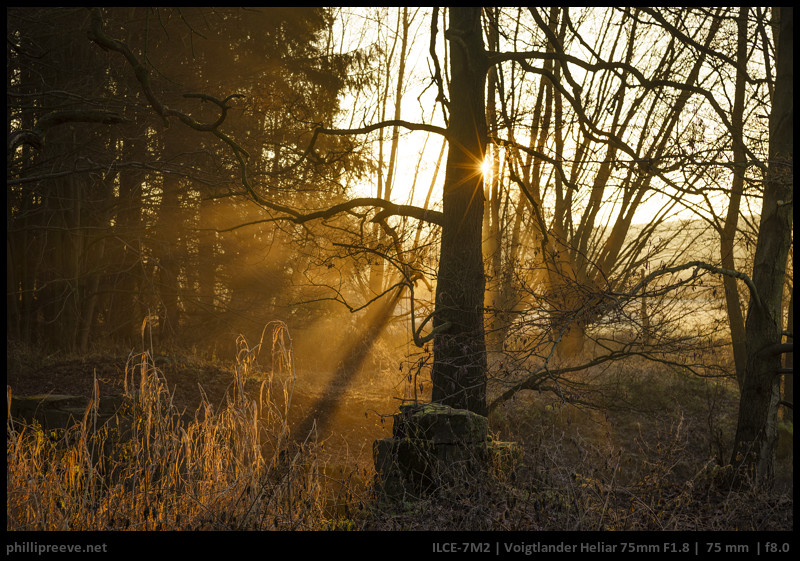 Flare resistance is generally good but you can get veiling flare as well as minor ghosting in critical situations. I didn't use a hood though which might improve performance in this regard.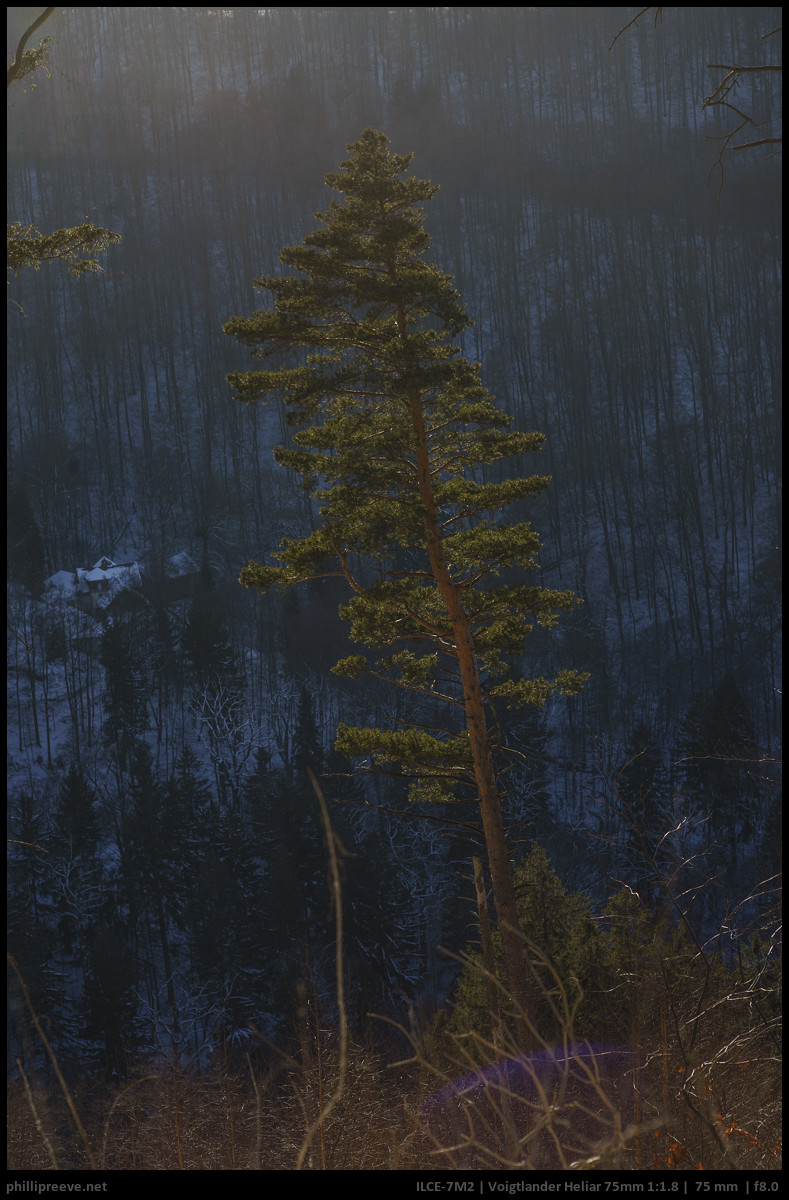 What I didn't like
The Sharpness
The 1.8/75 is part of the Voigtlander's classic line and it is indeed closer to classic portrait lenses which are usually a bit soft wide open though the Voigtlander has good contrast from f/1.8. At f/2.8 it is sharp in the center but it takes until f/4 until the center reaches an excellent level. For very good corners you should stop down to f/8.
I wasn't too happy with the sharpness: I used it wide open most of the time and found the results a bit lacking. It is sharp enough for web sized images but doesn't hold up well for bigger enlargements.
Click here to check my sharpness test.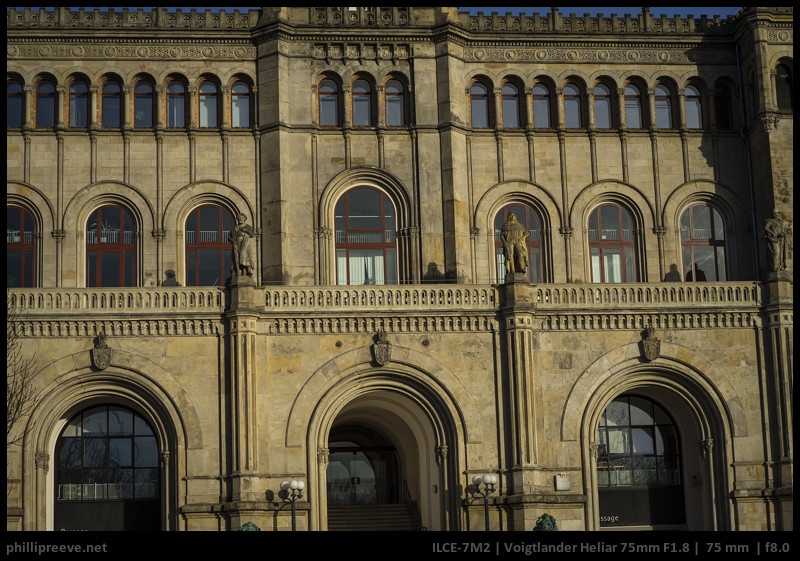 Chromatic aberrations
I had quite a few images which suffered from axial CA. The issue is very obvious especially wide open. Almost every other 85mm lens suffers from thi issue but I found it very obvious in the Heliar.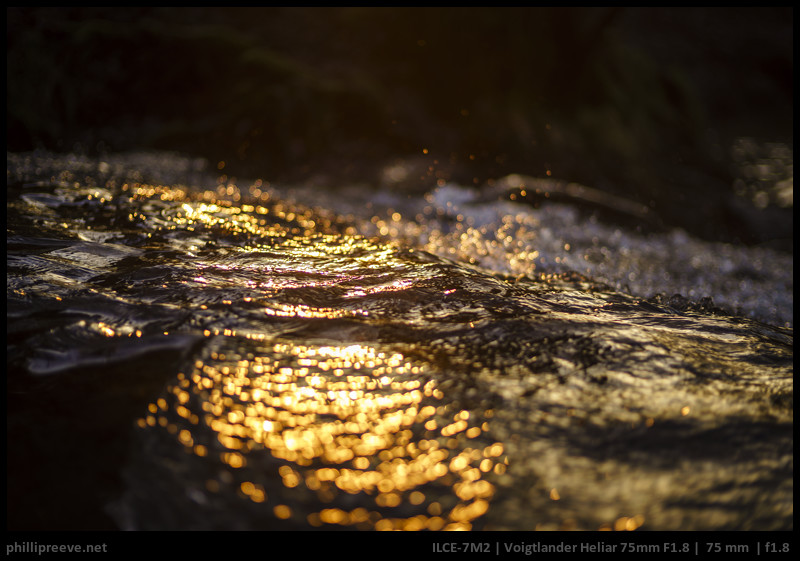 The Bokeh
The bokeh can be very smooth as in this image with an undemanding background: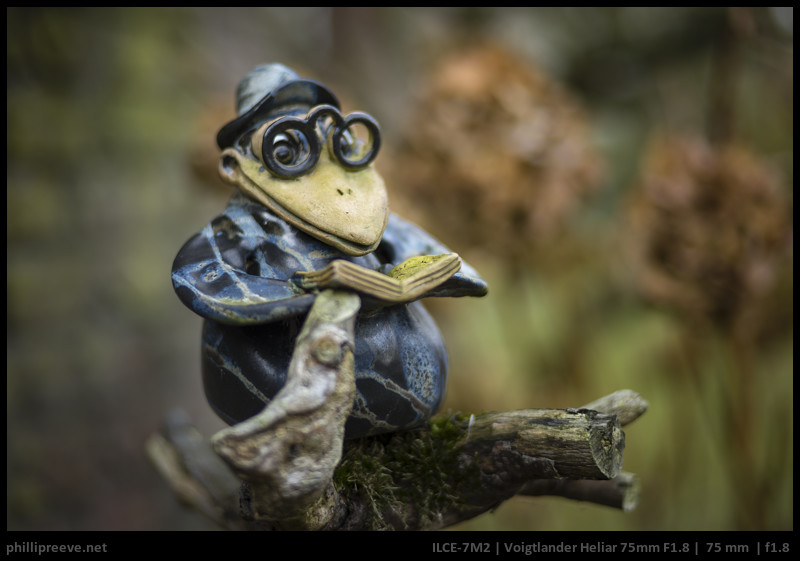 But in more challenging situations bokeh is a bit more nervous than I like: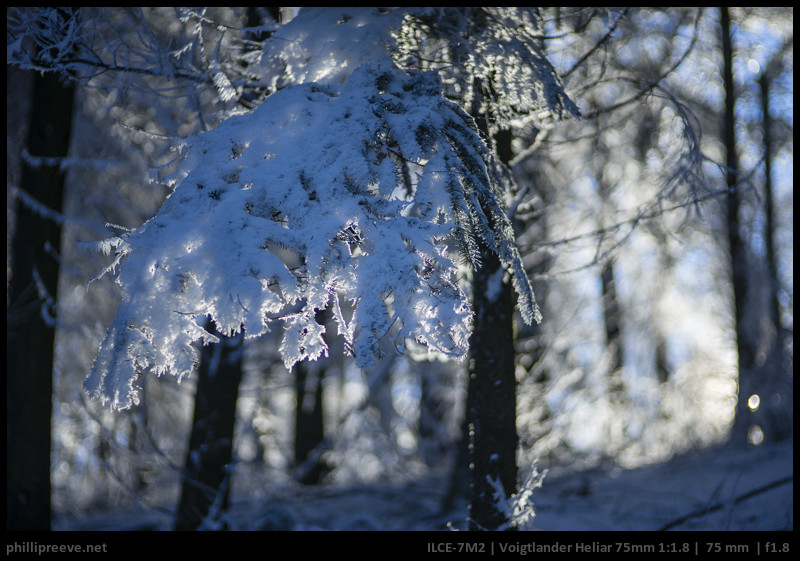 Alternatives
Olympus OM 100mm 1:2.8: Not quite the same focal length and speed but apart from the sunstars I like it better in any aspect and it costs a fourth of the Heliar.
Tokina 2.5/90 Macro: One of my all time favorite manual lenses. It is larger but it is sharper, has less CA, better bokeh and it focuses down to 1:2. The coatings of the Voigtländer are significantly more effective though.
Voigtländer Heliar 2.5/75: It's smaller brother is significantly smaller and lighter and as far as I can judge also a better performer.
Conclusion
I wouldn't recommend the Voigtländer Heliar 75mm 1:1.8 to photographers who look for a lens with similar performance to Voigtlander's modern lenses like the great 1.7/35 or 5.6/10. It isn't sharp enough at wider apertures for that and shows too many aberrations. It might be a decent option if you like a more classic look, after all there are very few alternatives when you look for a 75mm lens and it is very well made and not that expensive.
8/2019 Update: It's successor the Voigtlander 1.5/75 Nokton is a much more attractive lens in my opinion. Check it out.
The Voigtländer 1.8/75 usually sells for around $430 used at ebay.com (affiliate link).
In Germany you can buy it used for around 400€ at ebay.de (affiliate link).
If this review was helpful to you, please consider using one of my affiliate links. Thanks
Images Samples in full resolution
You can find more images in this flickr set: Voigtlander Heliar 75mm F1.8





| | |
| --- | --- |
| Diameter | 58 mm |
| Length | 74 mm |
| Filter Thread | 46 mm |
| Weight | 427 g |
| Max. Magnification | 0.12 |
| Close Focusing Distance from the sensor | 0.9 m |
| Number of aperture blades | 10 |
| Elements/ Groups | 6/3 |