Canon EOS 1D X Mark II Body
Canon EOS 1D X Mark II Body
€6,299.00
8714574635293
Promotions & Cashbacks
Claim Cashback If You Buy A Qualifying Lens Too
20.2 MP
ISO 409,600
up to 16 fps
4K up to 60p
Built-in GPS

Add-ons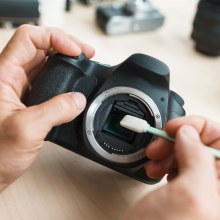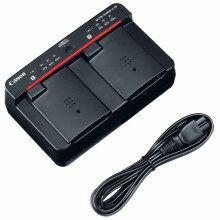 Resolution, sensitivity and latitude
At the heart of EOS-1D X Mark II is a Canon developed CMOS sensor that marks the next generation of professional image quality in the EOS line-up. With enhanced light collecting performance and the ability to convert this light into digital signal, this sensor delivers a high-sensitivity performance reducing noise in both high and low ISO speeds, along with high latitude to pull details in dark areas.
Photography so sharp it's dangerous
An expanded focus area with 61 individually selectable AF points, including 41 cross-type and 5 dual cross-type AF points, ensures enhanced flexibility in framing your subjects. Even at f/8, all 61 points are at your disposal including 21 cross type sensors. Combined with the advance AI Servo AF III+ and improved EOS Intelligent Tracking and Recognition system, the EOS-1D X Mark II delivers exceptionally sharp and precise autofocus.
14 fps with Full AF/AE Tracking, 16 fps in Live View Shooting
Professional photographers never get a second chance. Therefore increasing the chances of capturing decisive moments like a goal celebration or crossing the finish line, and capturing them accurately with superb sharpness are primary concerns. Canon engineers recognise this and have achieved a maximum mirror drive speed of 14 fps with full AF/AE tracking.
Dual "DIGIC 6+" Processors
For the 20.2 Megapixel CMOS sensor to perform the high-speed signal readout, the EOS-1D X Mark II uses a front-end processing circuit together with the Dual "DIGIC 6+" processors for high-speed signal processing. The incredible power of these processors enables increased latitude, improved noise reduction at both high and low ISO range, renders images with the natural skin tones Canon is known for, applies various lens corrections in real time to JPEG images even when shooting at approx. 16 fps in Live View and records movies at DCI 4K up to 60 fps or in Full HD up to 120 fps.
Rapid-Return Mirror Technology
To achieve the high frame rates EOS-1D X Mark II is capable of, and to deliver fast accurate AF, it is vital that there is virtually zero mirror bounce and the mirrors return to their positions as quickly and as precisely as possible. To achieve this, EOS-1D X Mark II features a two-motor system with separate high-torque motors to drive the mirror and shutter cocking. This allows high speed but also isolates the two different stages from affecting each other. The mirror drive motor and shutter cocking motor have a floating support made of an elastic material. This reduces operating noise and ensures there is minimal vibration when shooting.
CFast 2.0 Media
EOS-1D X Mark II is the first EOS stills camera to feature a CFast 2.0 card slot in addition to CompactFlash card slot. CFast 2.0 is similar in size to CompactFlash but has recessed contacts making the card more robust and less likely to suffer issues related to bent pins. CFast 2.0 currently has a write speed of up to 440MB/s, which is three times faster than the fastest CompactFlash (150 MB/s). Such fast write speeds allow a continuous RAW shooting burst of 170 full resolution images. Additionally, exFAT format support removes the 4 GB file size limitation, doing away with the necessity to merge files when recording movies.
High Resolution Touch-panel LCD Screen
High quality photographs from the EOS-1D X Mark II should be seen on a high-quality LCD monitor the moment they are taken. To make this possible, EOS-1D X Mark II features the Clear View LCD II with an aspect ratio of 3:2 and an unchanged 3.2-inch monitor size. The pixel density of the screen has been increased by approximately 1.25 x, with the number of dots increased to 1.62 million when compared to the EOS-1D X.
Enhanced Durability and Reliability
As a flagship professional model, the EOS-1D X Mark II is two steps ahead of other EOS DSLRs in terms of design and testing standards. The EOS-1D X Mark II shutter is designed to work for approximately 400,000 cycles, and with such a high level of performance, the mirror and associated controls have been designed to match that level of ability.
Not only are the inner drive mechanisms designed and evaluated for overall durability as a pro model, but even the buttons and controls used by the photographer are tested for the same level of durability.
Magnesium Alloy Construction, Ultimate Weather Resistance
In line with previous EOS-1 series cameras, the EOS-1D X Mark II is designed for continued professional use in harsh environments. It features the same dust and drip-proof construction as the EOS-1D X, using a total of 76 seals around buttons and body joints to help keep water and dust out of the internals. When combined with Canon L-series EF lenses and Speedlite 600EX-RT flashgun, the weather sealing is maintained with rubber gaskets around the joining points. Combined with the magnesium alloy body shell and internal structure, the camera is rigid and rugged and ready for heavy-duty professional use.
Heat Dispersal
When shooting movies or capturing images continuously via high-speed mode for a long time without breaks, the CMOS sensor and Dual "DIGIC 6+" processors deal with a massive amount of data, which in turn generates a significant amount of heat. This heat is transferred from the sensor and processors to the top of the battery chamber and dissipates via a special heat pipe, ensuring the camera is always ready for use.
The EOS-1D X Mark II heat dispersal system, along with the powerful processors, enables continuous 4K video recording of up to 29 min 59 sec.
Built-in GPS
EOS-1D X Mark II offers built in satellite connectivity for GPS (USA), GLONASS (Russia) and Quasi-Zenith Satellite Michibiki (Japan) global positioning satellites for improved GPS accuracy and quick signal acquisition1. The camera will add Geotag information (longitude, latitude, elevation, plus Coordinated Universal Time) to the image metadata, a useful extra for agencies and photographers seeking to identify automatically when and where images were taken.
Crop and Send
A crop and resize function in playback further extends the EOS-1D X Mark II's capabilities. These two features are included in answer to requests for reworking the composition after shooting, and easily resizing images for immediate sharing. Photographers can crop images as they would like to see published and quickly send to editors and picture desks.
High-Speed Connectivity
The SuperSpeed USB 3.0 terminal enables high-speed image transfer to a computer. EOS-1D X Mark II, like the EOS-1D X, also offers photographers the ability to transmit images over a network via a built-in Ethernet socket or via an optional WFT-E8 or WFT-E6 wireless transmitter.
IMAGE SENSOR
Type
35.9 x 23.9 mm CMOS
Effective Pixels
Approx. 20.2 megapixels
Total Pixels
Approx. 21.5 megapixels
Aspect Ratio
3:2
Low-Pass Filter
Built-in/Fixed
Sensor Cleaning
EOS integrated cleaning system
Colour Filter Type
Primary Colour
IMAGE PROCESSOR
Type
Dual "DIGIC 6+"
LENS
Lens Mount
EF (excludes EF-S / EF-M lenses)
Focal Length
Equivalent to 1.0x the focal length of the lens
FOCUSING
Type
TTL-secondary image-forming phase-difference detection system with dedicated AF sensor
AF System/ Points
61 Point / max of 41 cross-type AF points inc 5 dual cross type at f/2.8
and 61 points / 21 cross-type AF points at f/8 (11)
The number of cross-type AF points will differ depending on the lens.
AF working range
EV -3 - 18 (at 23C & ISO100)
AF Point Selection
Size (Normal, Small)
AF Modes
One Shot
AI Servo AF (AI Servo AF III+)
AF Point Selection
Automatic selection: All 61 point AF (based on EOS iTR AF setting)
Manual selection: Single point AF (selectable points 61, 15, 9 or cross type only points selectable)
Manual selection: Sngle point Spot AF
Manual selection: AF point Expansion 4 points (up, down, left, right)
Manual selection: AF point Expansion surrounding 8 points
Manual selection: Zone AF (all AF points divided into 9 focusing zones)
Manual selection: Large Zone AF (all AF points divided into 3 focusing zones)
AF points can be selected separately for vertical and horizontal shooting
Selected AF point display
Superimposed in viewfinder and shown on Quick Control screen
AF Lock
Locked when shutter button is pressed half way or AF ON is pressed in One Shot AF mode
AF Assist Beam
Emitted by an optional dedicated Speedlite
Manual Focus
Selected on lens
AF Microadjustment
Manual: Enter adjustment +/- 20 steps (wide and tele setting for zoom lenses)
Adjust all lenses by same amount
Adjust up to 40 lenses individually
Adjustments remembered for lens by serial number
EXPOSURE CONTROL
Metering modes
Approx. 360,000-pixel RGB+IR metering sensor, 216-zone metering. EOS Intelligent Subject Analysis system
(1) Evaluative metering (linked to All AF point)
(2) Partial metering (approx. 6.2 of viewfinder at centre)
(3) Spot metering:
Center spot metering (approx. 1.5 viewfinder at centre)
AF point-linked spot metering
Multi-spot metering
(4) Centre weighted average metering
Metering Brightness Range
EV 0 - 20 (at 23C, ISO100, with evaluative metering)
AE Lock
Auto: In the One-Shot AF mode with evaluative metering, AE lock takes effect when focus is achieved
Manual: By AE lock button in P, Av, Tv and M modes
Exposure Compensation
+/-5 EV in 1/3 or 1/2 stop increments (can be combined with AEB).
AEB
+/-3 EV in 1/3 or 1/2 stop increments
Anti-flicker shooting
Yes. Flicker detected at a frequency of 100 Hz or 120 Hz. Maximum continuous shooting speed may decrease
ISO Sensitivity (8)
Auto 100-51200 (in 1/3-stop or whole stop increments)
ISO can be expanded to L:50, H1: 102400, H2: 204800, H3: 409600
SHUTTER
Type
Electronically-controlled focal-plane shutter
Speed
30-1/8000 sec (1/2 or 1/3 stop increments), Bulb (Total shutter speed range. Available range varies by shooting mode)
Shutter Release
Soft touch electromagnetic release
WHITE BALANCE
Type
Auto white balance with the imaging sensor
Settings
AWB (Ambeince priority/White priority), Daylight, Shade, Cloudy, Tungsten light, White Fluorescent light, Flash, Custom, Colour Temperature Setting
White balance compensation:
1. Blue/Amber +/-9
2. Magenta/ Green +/-9
Custom White Balance
Yes, 5 setting can be registered
WB Bracketing
+/-3 levels in single level increments
3, 2, 5 or 7 bracketed images per shutter release
Selectable Blue/Amber bias or Magenta/ Green bias
VIEWFINDER
Type
Pentaprism
Coverage (Vertical/Horizontal)
Approx. 100
Magnification
Approx. .76x(4)
Eyepoint
Approx. 20mm (from eyepiece lens centre)
Dioptre Correction
-3 to +1 m-1 (dioptre)
Focusing Screen
Interchangeable. Standard Focusing Screen Ec-C6 provided. Can be changed to Ec-A, B or L
Mirror
Quick-return half mirror
Viewfinder Information
AF information: Single/Spot AF points, AF Frame, AF status, Focus indicator, AF mode, AF point selection, AF point registration
Exposure information: Shutter speed, aperture value, ISO speed (always displayed), AE lock, exposure level/compensation, flash metering, spot metering circle, exposure warning, AEB, metering mode, shooting mode
Flash information: Flash ready, high-speed sync, FE lock, flash exposure compensation, red-eye reduction light.
Image information: Card information, maximum burst (2 digit display), Highlight tone priority (D+).
Composition information: Grid, Electronic level
Other information: Battery check, Warning symbol, Flicker Detection, drive mode, white balance, JPEG/RAW indicator
Depth of field preview
Yes, with Depth of Field preview button
Eyepiece shutter
Built-in
LCD MONITOR
Type
8.11cm (3.2") Clear View LCD II, approx. 1620K dots
Coverage
Approx. 100
Viewing Angle (horizontally/vertically)
Approx 170 vertically and horizontally
Coating
Anti-reflection and Anti-smudge. Reinforced glass incorporated
Brightness Adjustment
Manual: Adjustable to one of seven levels
Touch-screen operations
Capacitive method. During Live View shooting and Movie shooting for AF Point Selection / Switching and for Magnified View. Touch-screen can be disabled
Display Options
(1) Quick Control Screen
(2) Camera settings
(3) Dual Axis Electronic Level
(4) Custom Quick Control Screen
FLASH
Modes
E-TTL II Auto Flash, Metered Manual
X-sync
1/250sec
Flash Exposure Compensation
+/- 3EV in 1/3 increments with EX series Speedlites
Flash Exposure Bracketing
Yes, with compatible External Flash
Flash Exposure Lock
Yes
Flash Exposure Lock
Yes
Second Curtain Synchronisation
Yes
HotShoe/ PC terminal
Yes/ Yes
External Flash Compatibility
E-TTL II with EX series Speedlites, wireless multi-flash support
External Flash Control
via camera menu screen
SHOOTING
Modes
Program AE , Shutter priority AE, Aperture priority AE, Manual (Stills and Movie), Bulb, Custom (x3)
Picture Styles
Auto, Standard, Portrait, Landscape, Fine Detail, Neutral, Faithful, Monochrome, User Defined (x3)
Colour Space
sRGB and Adobe RGB
Image Processing
Highlight Tone Priority
Auto Lighting Optimizer (4 settings)
Long exposure noise reduction
High ISO speed noise reduction (4 settings)
Lens optical correction (Not possible with M-RAW and S-RAW):
- Peripheral illumination correction
- Chromatic aberration correction
- Distortion correction (during or after still photo shooting)
- Diffraction correction (during or after still photo shooting)
- Digital Lens Optimizer (after still photo shooting)
Resize to M1, M2 or S (frame grab images from 4K movies and images shot in S quality cannot be resized)
Cropping: JPEG images can be cropped (Aspect ratio is fixed - 3:2 or 2:3)
- 41 cropping sizes selectable, from 13 to 95 (diagonal)
- Switch between vertical and horizontal cropping orientation
- Cropping frame can be moved using touch screen operation
RAW image processing - during image Playback only
Multiple exposure
Drive modes
Single, Continuous High, Continuous Low, Silent single, Silent Continous High, Silent Continuous Low, Self timer (2s+remote, 10s+remote)
Continuous Shooting
Max. Approx. 14fps. with full AF / AE tracking, speed maintained for up to unlimited number of JPEGs or 170 RAW images, with CFast 2.0 card (1) (2) (10)
Max. 16fps in Live View mode with mirror locked up and exposure and AF locked on first frame
LIVE VIEW MODE
Type
Electronic viewfinder with image sensor
Coverage
Approx. 100 (horizontally and vertically)
Frame Rate
29.97 fps
Focusing
Manual Focus (Magnify the image 5x or 10x at any point on screen)
Autofocus: Dual Pixel CMOS AF (Face Detection and Tracking AF, FlexiZone - Single), available with all EF lenses
Metering
Real-time evaluative metering with image sensor (315-zone)
Partial metering (approx. 6.5 of Live View screen)
Spot metering (approx. 2.8 of Live View screen)
Center-weighted average metering
Active metering timer can be changed
Display Options
3 levels available through INFO. button: No information, Basic shooting information, Histogram
Multiple Exposure status also avaible in Multiple Exposure mode
FILE TYPE - STILLS
Still Image Type
JPEG: 10 compression options
RAW: RAW, M-RAW, S-RAW (14bit, Canon original RAW 2nd edition)
Complies with Exif 2.30 and Design rule for Camera File system 2.0
Complies with Digital Print Order Format [DPOF] Version 1.1
RAW+JPEG simultaneous recording
Yes, any combination of RAW + JPEG possible, separate formats to separate cards possible
Image Size
JPEG:(L) 5472x3648, (M1) 4368x2912, (M2) 3648x2432, (S) 2736x1824
RAW: (RAW) 5472x3648, (M-RAW) 4104x2736, (S-RAW) 2736x1824
Folders
New folders can be manually created and selected
RAW+JPEG simultaneous recording
Yes, any combination of RAW + JPEG possible, separate formats to separate cards possible
File Numbering
(1) Consecutive numbering
(2) Auto reset
(3) Manual reset
EOS Movie
Movie Type
MOV Video: 4K - Motion JPEG (internal recording only), Full HD - MPEG4 AVC / H.264 variable (average) bit rate, Audio: Linear PCM
MP4 Video: Full HD - MPEG4 AVC/H.264, Audio: AAC
Movie Size
4K (17:9) - 4096 x 2160
Full HD (16:9) - 1920 x 1080
Frame Rate
119.9p/59.94p/29.97p/24.00p/23.98p (with NTSC)
100.0p/50.00p/25.00p/24.00p (with PAL)
119.9p/100.0p in Full HD quality High Frame Rate movie only
Colour Sampling (Internal recording)
4K - YCbCr4:2:2 (8 bit)
Full HD - YCbCr4:2:0 (8 bit)
Movie Length
Max duration 29min 59sec. (excluding High Frame Rate movies). No 4GB file limit with exFAT CF or CFast card
High Frame Rate Movie
MOV Video: Full HD - 1920 x 1080 at 100fps or 119.9fps
Recorded as 1/4-speed slow motion movie
Single scene maximum recording up to 7min 29sec.
Movie Size
4K (17:9) - 4096 x 2160
Full HD (16:9) - 1920 x 1080
4K Frame Grab
8.8 megapixel JPEG still image frame grab from 4K movie possible
Bitrate / Mbps
MOV:
4K (59.94p/50.00p): Approx. 800 Mbps
4K (29.97p/25.00p/24.00p/23.98p): Approx. 500 Mbps
Full HD (119.9p/100.0p)/ALL-I: Approx. 360 Mbps
Full HD (59.94p/50.00p)/ALL-I: Approx. 180 Mbps
Full HD (59.94p/50.00p)/IPB Approx. 60 Mbps
Full HD (29.97p/25.00p/24.00p/23.98p)/ALL-I: Approx. 90 Mbps
Full HD (29.97p/25.00p/24.00p/23.98p)/IPB (Standard): Approx. 30 Mbps
MP4:
Full HD (59.94p/50.00p)/IPB (Standard): Approx. 60 Mbps
Full HD (29.97p/25.00p/24.00p/23.98p)/IPB (Standard): Approx. 30 Mbps
Full HD (29.97p/25.00p)/IPB (Light): Approx. 12 Mbps
Microphone
Built-in monaural microphone (48Khz, 16 bit x 2 ch)
Movie Size
4K (17:9) - 4096 x 2160
Full HD (16:9) - 1920 x 1080
HDMI Display
External monitor only, External Monitor only without information display or Simultaneous on camera and external monitor
HDMI Output
Full HD recording only, uncompressed YCbCr 4:2:2, 8-bit, sound output via HDMI is also possible
Focusing
Dual Pixel CMOS AF with Face Detection and Tracking AF, Movie Servo AF
Manual Focus
ISO
4K - Auto: 100-12800, H: 25600, H1: 51200, H2: 102400, H3: 204800
Full HD - Auto: 100-25600, H: 51200, H1: 102400, H2: 204800
BUILT-IN GPS
Geotag Information
Longitude, Latitude, Elevation, Coordinated Universal Time
Positioning Modes
Mode 1: Camera continues to receive GPS signals at regular intervals when power is switched off
Mode 2: GPS is switched off when power is switched off
Position Update Timing
Intervals of 1 sec., 5 sec., 10 sec., 15 sec., 30 sec., 1 min., 2 min. or 5min.
Position Accuracy
Within approx. 30 m/98.4 ft (Based on good GPS satellite reception conditions on a clear day with no surrounding obstructions)
Compatible Satellite Navigation Systems
GPS satellites (USA)
GLONASS satellites (Russia)
Quasi-Zenith Satellite Michibiki (Japan)
Log Files Format
NMEA Format. One log file per day based
Playback zoom
Approx. 2x 10x
Self Timer
Image tagging feature
Log File Usage
Transfer log data to memory card and copy it to a computer
Use Map Utility to append the log file to the images
Digital Compass
Not provided
OTHER FEATURES
Custom Functions
34 Custom Functions with 104 settings
Metadata Tag
User copyright information (can be set in camera)
Image rating (0-5 stars)
Image transfer with caption (Caption registered with EOS Utility)
Water/ Dust resistance
Yes
Voice Memo
Up to 30sec per image - 48Khz/16 Bit or 8Khz/8 Bit/p>
Intelligent Orientation Sensor
Yes
Playback zoom
1.5x - 10x
Display Formats
(1) Single image
(2) Single image with information (2 levels - Basic and Detailed)
Lens information and RGB histogram
White balance
Picture Style
Color space and noise reduction
Lens optical correction
GPS information
(3) 4 image index
(4) 9 image index
(5) 36 image index
(6) 100image index
(7) Jump Display (1, 10 or 100 images, Date, Folder, Movies, Stills, Protected images, Rating)
(8) Movie edit
(9) RAW processing
(10) Rating
Slide Show
Image selection: All images, by Date, by Folder, Movies, Stills, Protected images, Rating
Playback time: 1/2/3/5/10 or 20 seconds
Repeat: On/Off
Histogram
Brightness: Yes
RGB: Yes
Highlight Alert
Yes
Image Erase
Single image, Selected images, Folder, Card
Image Erase Protection
Erase protection of Single image, Folder or Card
Self Timer
2 or 10 sec.
Menu Categories
(1) Shooting menu 1 - 6
(2) AF Menu 1 - 5
(3) Playback menu 1 - 3
(4) Setup menu 1 - 4
(5) Custom Functions menu 1 - 8
(6) My Menu (1 - 5 user selectable)
Menu Languages
25 Languages
English, German, French, Dutch, Danish, Portuguese, Finnish, Italian, Norwegian, Swedish, Spanish, Greek, Russian, Polish, Czech, Hungarian, Romanian, Ukrainian, Turkish, Arabic, Thai, Simplified Chinese, Traditional Chinese, Korean and Japanese
Firmware Update
Update possible by the user (Camera, Lens, WFT, External Speedlite)
INTERFACE
Computer
SuperSpeed USB 3.0
Other
HDMI mini out (Type C, HDMI-CEC compatible), System Extension Terminal (for WFT-E8 and WFT-E6), External Microphone In / Line In (Stereo mini jack), Headphone socket (Stereo mini jack), RJ-45 (gigabit ethernet), N3-type terminal (remote control terminal
DIRECT PRINT
Canon Printers
Canon Compact Photo Printers and PIXMA Printers
PictBridge
Yes
STORAGE
Type
1x CompactFlash Type I (UDMA 7 compatible) (Incompatible with Type II and Microdrive)
1x CFast 2.0
SUPPORTED OPERATING SYSTEM
PC & Macintosh
Windows 7 (excl. Starter Edition) Windows 8 and Windows 10
OS X v10.7-10.11
SOFTWARE
Image Processing
Digital Photo Professional 4 (RAW Image Processing)
Other
EOS Utility 3 (inc. Remote Capture ), Picture Style Editor
POWER SOURCE
Batteries
Rechargeable Li-ion Battery LP-E19 (supplied) / LP-E4N / LP-E4
Battery life
Approx. 1210 shots (at 23C) (5)
Approx. 1020 (at 0C)
Battery Indicator
6 levels + percentage
Power saving
Power turns off after 1, 2, 4, 8, 15 or 30mins
Power Supply & Battery Chargers
Battery charger LC-E19 (supplied), AC Adapter AC-E19, DC Coupler DC-E19, AC Adapter kit ACK-E4
PHYSICAL SPECIFICATIONS
Body Materials
Magnesium Alloy body covers
Operating Environment
0 45 C, 85 or less humidity
Dimensions (WxHxD)
158 x 167.6 x 82.6mm
Weight (body only)
Approx. 1340 g
ACCESSORIES
Viewfinder
Eyecup Eg, Eg-series Dioptric Adjustment Lens with Rubber Frame Eg, Anti Fog Eyepiece Eg, Angle Finder C
Wireless File Transmitter
Wireless File Transmitter WFT-E8
Wireless File Transmitter WFT-E6
Lenses
All EF lenses (excluding EF-S / EF-M lenses)
Flash
Canon Speedlites (90EX, 220EX, 270EX, 270EX II, 320EX, 380EX, 420EX, 430EX, 430EX II, 430EX III 550EX, 580EX, 580EX II, 600EX, 600EX-RT, Macro-Ring-Lite MR-14EX, Macro Ring Lite MR-14EX II, Macro Twin Lite MT-24EX, Speedlite Transmitter ST-E2, Speedlite Transmitter ST-E3-RT)
Remote Controller/ Switch
Remote control with N3 type contact, Wireless Controller LC-5 and Speedlite 600EX-RT
Other
Hand Strap E2, Connect Station CS100
Canon 1DX MkII frame rate sample
Showcased Accessories
9 found, displaying 1 to 9.
9 found, displaying 1 to 9.
Purchase one of the qualifying EOS Cameras and then purchase one of the qualifying Canon lenses either with the camera or within 90 days to claim up to €1000 cashback from Canon UK & Ireland (In addition to any other Canon offer for which either item may qualify, T&Cs apply). This incentive is now a permanent offer from Canon Ireland, but the qualifying items at any given time are subject to change without prior warning. Reward must be claimed via the Online Claim Form.
EOS 6D Mark II
EOS 5D Mark IV
EOS 1D X Mark II
EOS 1D X Mark III
EOS RP
EOS R
EOS Ra
Offer valid from 04/03/2020
until further notice
. Terms & Conditions Apply.