Olympus OM-D E-M5 Mark III Black Camera with 12-40mm F2.8 PRO Lens
Olympus OM-D E-M5 Mark III Black Camera with 12-40mm F2.8 PRO Lens
€1,899.00
EAN / UPC : 4046628101589
Promotions & Cashbacks
Olympus 6 Month Warranty Extension
Urban jungle, up high or on the streets, in broad daylight or with a view of the nightscape, under rainy conditions, or not. The E-M5 Mark III can handle it all. There are virtually no limits to how far you can go. The compact, lightweight size lets you break free from the chains of bulkier equipment. And take your photography to new heights – made possible by the perfect design, with advanced technology and must-have functionality. In short: all you need to explore wherever and whenever you like.

Add-ons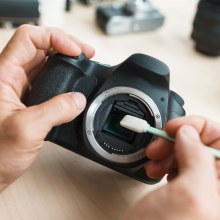 Showcased Accessories
9 found, displaying 1 to 9.
9 found, displaying 1 to 9.
Register a brand new qualifying Olympus PEN, OM-D, Stylus Compact Camera, or M.Zuiko Lens with Olympus to recieve a 6 month extension to your statutory warranty. The extended warranty is not transferrable
---