OM System OM-1 Camera with ED 12-40mm F2.8 II PRO M.Zuiko Lens
OM System OM-1 Camera with ED 12-40mm F2.8 II PRO M.Zuiko Lens
€2,799.00
EAN / UPC : 4545350053871 | Brand : OM Digital Solutions | SKU : V210011BE000
Promotions & Cashbacks
Get €200.00 Cashback (claim after purchase)
Everything you'd want from a flagship camera, introducing the new OM System OM-1. This model is a perfect all-inone professional camera containing all the features and functions in a weathersealed, lightweight and compact body.
The OM-1 contains in-body image stabilization combined with high res to ensure crisp, detailed 80MP images. The AF performance and high-speed burst made possible by the new TruePic X processor allow photographers to capture high quality images and deliver spectacular resolution, vivid color and razor sharpness. Compact, lightweight, weatherproof and packed with advanced features to advance your creativity.

Add-ons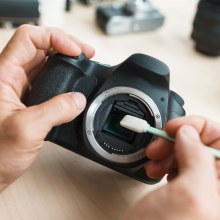 In Stock
In Stock
---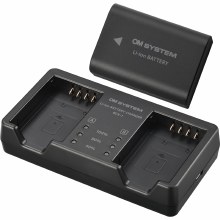 In Stock
---
Out of Stock
---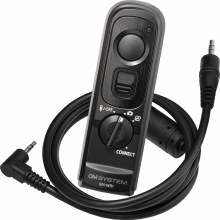 Out of Stock
---
120 Frames per second continuous shooting
IP53 Weather sealing to be ready for anything
8.0 EV stops of stabilization performance
Built to take images that make an impact.
Colour that reflects reality, sharpness, crisp highlights and clear contrast. The OM-1 delivers world-class image quality shot after shot.
Stacked BSI Live MOS Sensor
Our 20MP Stacked BSI Live MOS is a leap forward for image quality. It uses a revolutionary new way of arranging imaging elements to let more light in while boosting low light performance. Your photos will have breathtaking resolution with low noise and rich dynamic range of expression from shadows to highlights.
Low light photography
Never sweat shooting indoors or another low light situation again. It features a standard ISO range up to 25,600. When light is hard to come by, you can increase the ISO to 102,400 to capture bright photos in the most challenging environments.
Even better IBIS
Stop worrying about camera shake even at slow shutter speeds. We've spent decades developing the world's most effective image stabilization system so you can be free from tripods and other stabilizing equipment to shoot spectacular handheld, telephoto and macro shots. You'll have up to 8 steps* of compensation that eliminate camera shake even at slow shutter speeds. Take bright, blur-free photos even in difficult low light settings.
* With M.Zuiko 150-400mm F4.5 TC1.25x IS PRO
TruePic X
The OM-1 is equipped with our cutting-edge TruePic X image processing chip that works in tandem with the Stacked BSI Live MOS Sensor. The TruePic X delivers blazing start up and writing speeds, exhilarating autofocusing and mind-blowingly fast sequential shooting. Besides speed, this revamped processing chip raises the bar with image quality. Enjoy true-to-life colour, unmatched sharpness, and vibrant gradations.
So smart it practically thinks for you.
The OM-1 features a dazzling array of advanced technology that frees you to focus on to getting the shot you want every time.
Live ND
Who needs to carry ND filters when your camera has them built-in? The OM‑1's Live ND Mode covers up to ND64 giving you a wide range of effects. Preview slow shutter speed effects in the viewfinder before shooting.
Handheld High Res Shot
Sometimes you just need more resolution than a 20MP image. Now you can capture a 50MP shot at the push of a button. Better still, you won't need a tripod or other stabilizing equipment. Just hold your camera and shoot. The OM-1 automatically takes 12 shots and instantly merges them into one high resolution photo with spectacular detail.
Live Composite
Every photographer knows that capturing long exposures is challenging. But Live Composite Mode makes it easier with our in-body image stabilization system. Capturing dramatic shots of traffic tails, fireworks, or painted light can now be taken handheld. The camera takes a series of continuous photos with the same exposure time then combines them all into one shot.
Focus Stacking
Focus Stacking gives your images a whole new artistic dimension by adding a deep focus from the foreground to the background. It's created when the OM-1 automatically takes a series of shots then stiches them together into one beautifully rendered composite image. Focus Stacking Mode is mostly used in macro photography to add depth and drama to images of insects, spider webs and flowers. You can also use it in landscape photography to convey a strong sense of place.
Expressive HDR
Now your photos will have wider and more expressive dynamic range with outstanding contrast and clarity. You'll see darker shadows and brighter highlights to create more visually arresting shots.
Starry Sky AF
Capturing the galaxy has never been easier. Our Starry Sky AF Mode features two settings to take brilliant astro. Our Speed Priority setting works in tandem with the OM-1's powerful built-in image stabilization system so you can shoot night skies and not worry about focus. Our Accuracy Priority setting lets you use a tripod and a telephoto lens to pinpoint specific stars with incredible precision. One mode. Two settings. And endless starry photos.
Anti-flicker
Control light indoors. Anti-Flicker Mode compensates for artificial light by automatically activating the shutter at peak brightness to smooth exposure and color difference between frames.
Silent shooting
Sometimes silence is best. This handy mode shuts off all shutter and electronic sounds — perfect for when you need quiet in discrete settings.
Speed that blows away all your expectations.
There are fast cameras. Then there's the OM-1. You'll find it has all the speed you could want to easily capture the fastest moving subjects, and life itself.
Fast 120 FPS EVF
See the world as it really is through our Electronic Viewfinder. It works with Live View at 120 fps for a crystal clear view in low light or even in the dark. Nearly 6 million dots offer spectacular resolution while a display delay of a barely perceptible 0.005 seconds keeps pace with the fastest moving subjects.
1,053 point all cross quad pixel AF
A huge increase in autofocus tracking points. The OM-1 has 1,053 point all Cross Quad Pixel AF for high-precision focusing. Every point is cross-type, enabling detection of vertical and horizontal lines for unmatched accuracy. It's advanced autofocusing technology that ensures you'll capture it all, anytime, anywhere.
120 FPS burst RAW
50 FPS AF/AE tracking
When you're in a shooting situation and need lots of speed to capture a quick moving subject or split-second action, count on the OM-1. Using the silent electronic shutter you'll be able to take a burst of 120 fps full resolution in RAW. In AF/AE Tracking, you can take a burst of 50 fps without distracting blackouts or display lags. Always know exactly what you're shooting.
Revamped AI detection AF
Concentrate on framing your shot instead of focusing. The OM-1 is able to detect and lock on certain subjects all by itself. It's called AI Detection AF. The camera identifies subjects like a car, plane, train, dog or a bird — you choose the mode — and it automatically pinpoints, then focuses. All you have to do is compose your shot and let the camera do the rest.
120 FPS Pro Capture
Reacting to action that lasts a fraction of a second is hard. But not with our Pro Capture Mode. When you press the shutter button down halfway, it begins buffering a running series of photos at 120 fps. When you see the moment you want, fully press the shutter and the camera saves that moment plus the buffered shots. Never miss a shot again because of a slow reaction.
Vastly improved face detection
When you're shooting portraits, faces are everything. Our newly revamped Advanced Face Detection AF offers greater precision, tracking and response to help you take portraits to a whole new level of beautiful.
Dedicated AF button
When you're busy composing, focusing, and shooting switching between manual and autofocus slows you down. That's why we added a dedicated AF button. It's right by the AEL button so you'll always be able to find it quickly.
A camera as tough as you are.
This is one camera you can be sure will perform perfectly in the toughest conditions.
IP53 - Dustproof and splashproof
You're on a shoot and suddenly it starts pouring. Or you're working in a desert and a furious wind blows sand everywhere. Maybe you're taking snowboarding photos and the temperature is below freezing. The OM-1 handles all of it. You don't even need to carry protective gear like rain jackets. A sophisticated system of seals keeps the weather out, so you can work at your best without needing to worry about your camera.
Say no to dust
Shooting in dusty, dirty environments is always a challenge. The OM-1 makes it easy. Our Supersonic Wave Filter keeps the sensor clean so your images are free from unwanted artifacts. It oscillates 30,000 times a second to instantly shake dust and dirt off the sensor to keep your images spotless.
Shutter bug
The OM-1 comes with one of the industry's most durable shutter units. It's been tested to be reliable for 400,000 actuations. That means you'll get a long shutter life you can count on to perform perfectly.
New BLX-1 battery and on the go charging
Work for hours thanks to long battery life. The camera comes with our new high capacity BLX-1 Lithium Ion Rechargeable Battery that gives you 520 shots. You can also keep using the camera while the batteries are being recharged so the work doesn't have to stop. Our battery charger is sold separately and can charge two batteries at once.
Dual UHS-II card slots
The OM-1's TruePic X processor drives 2 UHS-II compatible card slots that deliver breathtaking data transfer speeds.

Updated menu interface
Finding the exact function you want is a whole lot easier, especially for first time users. The menu is more intuitive so you save time and shoot more efficiently.
In-camera image rating
This feature helps save time with photo editing. You can mark your shots with one to five stars so you can sort through your images faster in post-production.
OI.Share
Our free smart device app is called OI.Share and it uses WiFi to seamlessly connect to your camera. You can instantly transfer photos and video, upload images to social sites and operate the camera remotely.
Tethered photography
If you shoot in a studio, you'll appreciate being able to use OM Capture to connect the OM-1 to a laptop or monitor for instant viewing of your images. Make adjustments on the fly and work with greater productivity.
BLE mobile device connection
BLE stands for Bluetooth Low Energy and it'll help you conserve your camera's battery power. It's a Bluetooth connection that remains in sleep or low energy mode until its needed so your camera's battery lasts longer.
OM Workspace
We've upgraded our popular photo management and editing software to make post-production easier and more efficient than ever.
Expand your system
The OM-1 isn't just a camera, it's a sum of the system. Don't forget to couple it with our pro-lineup of lenses and essential accessories like battery handgrips and a battery charger.
Capture video that's certain to capture attention.
You'll have all the features for making beautifully cinematic, 4K movies. You'll capture clean, always crisp videos with high dynamic range that get noticed.
4K/C4K 60p 10BIT
Shooting in 4K gives you stunningly detailed and exceptionally vibrant video that would play smoothly on the largest screens. The OM-1 can also capture FHD at the standard 240p that looks beautiful on practically any screen You can also shoot at a high bit rate in a variety of frame sizes including H.264 and H.265.
Ultimate slow motion
Slow things down and capture the ultimate in slow motion video. 240 frames per second at full HD is a feat on its own. With the new TruPic X processor, the OM-1 can now get the crack of the bat at a ball game, slow down the tongue of a chameleon, and even capture the flight of a hummingbird.
OM-Log LUT
Lighting can change quickly especially if you're working on the fly. Shooting in OM-Log Mode compared to Flat maximizes dynamic range to keep your video looking clean and crisp without losing details in shadow or highlights. A new Look Up Table (LUT) lets you see an image on location that's close to the colour you might want your final image to look like after colour grading.
Raw output
Shoot in RAW 12BIT 4:4:4 format for easier and quicker post-production editing. You can also output RAW video to external equipment like the Atomos Ninja V.
HLG video mode
HLG stands for Hybrid Gamma Log (High Dynamic Range video). When you shoot video in HLG Mode, it enhances brightness, sharpness and colour that goes way beyond Standard Dynamic Range.
Video recording features
The OM-1 has a full range of features to get great looking video that just the way you want it. You'll find a zebra pattern to display high and low brightness and help you find the right exposure. The camera's aperture, shutter speed, ISO and white balance can be set individually for more creative control. The display can be switched between image quality mode and BT.709 equivalent. We've included features that make framing easier and let you record high res audio. All told, this is one camera with everything you need to capture great video.
Defy the Moment, With OM SYSTEM
Committed to providing creators with compact and dependable imaging system products, we are announcing the launch of an exciting new but familiar brand, OM SYSTEM. The core values of OM SYSTEM will honor our legacy while advancing imaging technology so you can capture something extraordinary.
Type
Body material
Magnesium alloy body
Lens mount
Micro Four Thirds
Image Sensor
Type
4/3'' Stacked BSI Live MOS sensor
Effective pixels
20.4 Megapixels
Filter array
Primary colour filter (RGB)
Aspect ratio & area
4:3 / 17.3 x 13.0mm
Full resolution
22.9 Megapixels
Engine
Type
TruePix X
Filter
Dust reduction filter
Supersonic Wave Filter
Viewfinder
Type
Electronical Viewfinder
Pixel number
5760K dots
Diopter adjustment
Equipped ‑4.0 ‑ +2.0 diopters / built‑in type
Angle of view
Approx. 100%
Magnification
Max. 1.65x with a 50mm lens set to infinity at ‑1 dioptre (depending on selected viewfinder style)
Eye point
21mm at ‑1 dioptre from eyepiece lens
Style
3 styles selectable
Brightness adjustment
Adaptive Brightness Technology / Manual settings: +/‑ 7 levels
Correction of colour temperature
+/‑ 7 levels
S-OVF
Expands the Live View dynamic range
*Available in the EVF when in P, A, S, M and B modes. Art filter, WB and exposure are not reflected in EVF.
Live View
Field of view
Approx. 100%
Magnification levels
3 / 5 / 7 / 10 / 14x
Dynamic range expansion
When in HDR1 or HDR2
Image Stabiliser
Type
Sensor shift
Modes
Five‑dimensional, vertical or horizontal activation, automatic
Effective Compensation Range
Up to 8 EV steps* (Sync IS)
Up to 7 EV steps*
Based on CIPA measurement conditions
*When using M.Zuiko Digital ED 12‑40mm f/2.8 PRO (focal length =40mm (35mm equivalent: 80mm))
*When using the M.Zuiko Digital ED 150‑400mm F4.5 TC1.25x IS PRO. Focal length: 150mm (35mm equivalent: 300mm), halfway release image stabilisation Off, Frame rate: High
Live View stabilisation
Available
Focusing System
Method
TTL phase difference detection system, contrast detection system
Focus areas
1053 points / cross‑type phase detection AF
1053 points / contrast AF
All target, Single target (1 point), Small target (9 points), Cross target (39 points), Middle target (63 points), Large target (165 points) , Custom target* (AF area and its increment steps selectable)*Number of saved custom target settings: 4
AF working range
‑8 - 19EV (ISO approx.100, with a f/1.2 lens)
AF lock
Available; Locked by first position of shutter release button in single AF mode, AE/AF lock button (customised)
Separate AF-On button
Available
Modes

Manual focus
Preset MF**
Single AF*
Continuous AF*
AF* Tracking
Stacking
Bracketing

* incl. manual override
** Distance setting values are rough estimates and only AF lenses can be used.
AF illuminator
Equipped
Manual focus
Available; With enlarged focusing area, focus peaking and focus indicator
Face Detection extension

Eye Detect AF: Off
Left side priority
Near side priority
Right side priority

Predictive AF
Available
AF tracking
Available; Available in continuous AF mode
Focus peaking
Colour selection
White, black, red, yellow
Intensity
High / Normal / Low
Back light effect
On / Off
Focus Bracketing Mode
Number of images
3 - 999 shots
Step size
10 levels
Compatible with: All Micro Four Thirds AF lenses
Focus Stacking Mode
Technology
3‑15 images are taken at different focus points and automatically composited together into a single image
Compatible with: M.Zuiko Digital ED 60mm F2.8 Macro, M.Zuiko Digital ED 30mm F3.5 Macro, M.Zuiko Digital ED 7‑14mm F2.8 PRO, M.Zuiko Digital ED 8‑25mm F4 PRO, M.Zuiko Digital ED 8mm F1.8 Fisheye PRO, M.Zuiko Digital ED 12‑40mm F2.8 PRO, M.Zuiko Digital ED 12‑40mm F2.8 PRO II, M.Zuiko Digital ED 12‑45mm F4 PRO, M.Zuiko Digital ED 12‑100mm F4 IS PRO, M.Zuiko Digital ED 40‑150mm F2.8 PRO, M.Zuiko Digital ED 40‑150mm F4.0 PRO, M.Zuiko Digital ED 100‑400mm F5.0‑6.3 IS, M.Zuiko Digital ED 150‑400mm F4.5 TC1.25x IS PRO, M.Zuiko Digital ED 300mm F4 PRO
M.Zuiko Digital 1.4x Teleconverter MC‑14, M.Zuiko Digital 2x Teleconverter MC‑20
Angle of view becomes slightly smaller
AF targeting pad
Available (activate/deactivate with double tap on rear monitor)
Intelligent Subject Detection AF

Aircrafts
Bullet trains
Birds
Cats
Dogs
Formula cars
Helicopters
Motorcycles
Ralley cars
Standard trains
Steam locomotives

Focus limit
Available
Exposure System
Modes

Programme automatic
Aperture priority
Shutter priority
Manual
Bulb
Time
Movie
HDR
Custom shooting
Custom 1
Custom 2
Custom 3
Live Composite

Exposure compensation
+/‑ 5 EV (1, 1/2, 1/3 steps)
Note: Monitor and EVF displays only up to ±3 EV.
Exposure bracketing
2 / 3 / 5 frames (+/‑ 1/3, 2/3, 1 EV steps)
7 frames (+/‑ 1/3, 1/2, 2/3 EV steps)
ISO bracketing
3 frames (1/3, 1/2, 1 EV steps)
AE lock
Available
Shadow Adjustment Technology
Flicker Scan: Available for M, S and silent mode (can be confirmed in Live View)
HDR bracketing
3 / 5 frames (+/‑ 2 / 3 EV steps)
7 frames (+/‑ 2 EV steps)
Anti-Flicker Shooting function
Available
Multi-Exposure
Max. number of frames
2 frames (shooting)
3 frames (editing)
Auto gain control
Available
Frame assistance
Live View
Light Metering
Method
TTL open aperture light metering
Zones
324 zones Multi‑pattern Sensing System
Detection range
‑2 ‑ 20 EV (f2.8, ISO 100)
Modes

ESP light metering
Spot metering
Centre weighted metering
Highlight
Shadow

Histogram in shooting mode
Available
Art Filter
Modes

Pop Art
Soft Focus
Pale & Light Colour
Light Tone
Grainy Film
Pin Hole
Diorama
Cross Process
Dramatic Tone
Gentle Sepia
Key Line
Water colour
Vintage
Partial Colour*
Bleach Bypass
Instant Film

Variation / Effect
Available
Art Filter bracketing
Art Filters selectable
* 18 colours selectable
Sensitivity
Auto
ISO LOW* ‑ 102400 (upper default ISO 25600)
Manual
ISO LOW* ‑ 102400 in 1/3 or 1 EV ISO steps
*approx. 80
Shutter
Shutter type
Computerised focal‑plane shutter
Durability
400000 shots
Modes

Single frame
Sequential shooting
Self timer
Bracketing

Shutter Speeds
Shutter speed range
1/8000 ‑ 60s (in 1/3, 1/2, 1 EV steps)
Bulb mode
Up to 30 minutes (selectable longest time in the menu, default: 8 minutes)
High res shot
Shutter type
Electronic shutter
Shutter speed
1/8000 ‑ 60s
Start delay
0, 1/8, 1/4, 1/2, 1, 2, 4, 8, 15. 30s
Resolution
JPEG: 10368x7776 / 8160 x 6120 / 5760 x 4320 RAW: 10368 x 7776
Equivalent to 80M / 50M / 25M pixel sensor (8 shots combined into a single JPEG using sensor shift)
Available in P/A/S/M mode
Handheld High res shot
Shutter type
Electronic shutter
Shutter speed
1/8000 ‑ 60s
Resolution
JPEG: 8160 x 6120 / 5760 x 4320 RAW: 8160 x 6120
Equivalent to 50M / 25M pixel sensor (8 shots combined into a single JPEG using sensor shift)
Available in P/A/S/M mode
Flash can not be used
Anti-shock mode
Shutter type
Electronic first curtain shutter
Shutter speed
1/320* ‑ 60s
Start delay
0, 1/8, 1/4, 1/2, 1, 2, 4, 8, 15, 30s
* For speeds over 1/320 sec., mechanical shutter will automatically be selected.
Silent mode
Shutter type
Electronic shutter
Shutter speed
1/32000 ‑ 60s
Start delay
0, 1/8, 1/4, 1/2, 1, 2, 4, 8, 15. 30s
Flicker Scan
Stills
1/7634 ‑ 1/50s
Movies
1/250 ‑ 1/30s *
* Frame rates greater 30fps are limited to their reciprocal value
White Balance
Manual White balance (One-Touch)
Available
White balance bracketing
3 frames / +/‑ 2, 4, 6 mired steps
One-touch white balance
4 custom settings can be registered
Custom WB
1 setting can be registered at Kelvin temperature (2000K ‑ 14000K)
Preset values

Tungsten
Flourescent 1
Sunlight
Flash
Overcast
Shade
Underwater

Auto Flash adjustment
Off / Auto WB / Flash
Keep warm colour
On / Off
Sequence Shooting
Speed
Approx. 10fps (selectable 1‑10fps)
Anti-shock mode
Speed
Approx. 10fps (selectable 1‑10fps)
Silent mode
Speed
Approx. 20fps (selectable 5, 10, 15, 20fps with blackout)
Speed SH1*
Approx. 120fps (selectable 60, 100, 120fps without blackout)
Speed SH2* **
Approx. 50fps (selectable 25, 50fps without blackout)
Pro Capture mode
Speed*
Approx. 20fps (selectable 5, 10, 15, 20fps)
Speed SH1*
Approx. 120fps (selectable 60, 100, 120fps)
Speed SH2* **
Approx. 50fps (selectable 25, 50fps)
*Slower shutter speeds and flash cannot be used
*Compatible lenses are limited.
Max. number of frames
All values are approximate
Conditions
Memory card: Toshiba SDXU‑D032G with standard card setting in slot 1
When using the M.Zuiko Digital ED 12‑40mm F2.8 PRO II
Low ISO processing: Priority is given to sequential shooting
10fps
RAW: 139 / JPG (LF): 169
20fps
RAW: 108 / JPG (LF): 116
50fps
RAW: 96 / JPG (LF): 97
120fps
RAW: 92 / JPG (LF): 92
Compatible lenses to SH2 (50fps)
M.Zuiko Digital ED 12‑40mm F2.8 PRO, M.Zuiko Digital ED 12‑40mm F2.8 II PRO, M.Zuiko Digital ED 12‑100mm F4.0 IS PRO;
Image Processing
Colour space
sRGB / AdobeRGB
Sharpness + Contrast
5 levels
Contrast
5 levels
Saturation
5 levels
Black & White filter
Yellow, Orange, Red, Green
Black & White toning
Sepia, Blue, Purple or Green in Black & White mode
Gradation
4 levels (auto, high key, normal, low key)
Art Filter bracketing
Available
Tele converter effect
2x
Fisheye compensation
Available when M.Zuiko Digital ED 8mm Fisheye PRO is attached Angle of view adjustable in 3 levels Compensation automatically ON when using Underwater Modes, available (can be confirmed in Live View)
Highlight & Shadow control
-
External Flash Control
X-sync speed
1/250s / 1/8000s (Super FP Mode)
Type
TTL AUTO, AUTO, MANUAL, FP TTL AUTO, FP MANUAL
Compatible external flash
FL‑LM3, FL‑600R, FL‑900R, STF‑8, FL‑700WR
Modes

Auto
Red-eye reduction
Slow synchronisation
2nd curtain and slow synchronisation
Fill-in for exclusive flash
Manual

Intensity
+/‑ 3 EV (1/3, 1/2, 1 EV steps)
Note: Some functions are only available if they are supported by the external flash.
Wireless Flash Control
Number of channels
4 channels
Compatible external flash
FL‑LM3, FL‑600R, FL‑900R, STF‑8, FL‑700WR
Control method
Triggered and controlled (Olympus Wireless RC Flash system)
Group setting
4 groups
Available when used together with cameras compatible with the Olympus wireless RC flash system.
Compatible commander
FC‑WR, FL‑700WR
For more details see specifications of commander units.
Compatible receiver
FL‑700WR, FR‑WR + wireless RC system flash
Radio control
3 groups
Radio wireless control
Available when attaching optional flash commander.
Number of channels
4 channels
Modes

Auto
FP TTL Auto
Manual
TTL Auto
FP Manual

Monitor
Monitor type
Vari‑angle LCD ‑ Touch Panel
Monitor size
7.6cm / 3.0'' (3:2)
Resolution
1620K dots
Brightness adjustment
+/‑ 7 levels
Colour balance
+/‑ 7 levels
Touch Control functions

AF area enlargement
AF area selection
Art Filter
Enlargement
Enlargement playback
Frame forward/backward
Live Guide
Shooting mode
Shutter release
Super Control Panel
Wi-Fi connection

Level Gauge
Detection
2‑axis
Display
Rear display and viewfinder
Super Control Panel
Displayed information

Battery indicator
Record mode
Shutter speed
Aperture value
Exposure compensation indicator
ISO
AE bracketing
AF frame
Focus mode
AEL notification
Face detection
Number of storable frames
Metering mode
Exposure mode
Exposure level view
Flash compensation value
Colour space
Gradation
Colour saturation compensation value
Sharpness compensation value
Contrast compensation value
White balance
White balance compensation value
Noise reduction
Flash mode
Drive mode
Internal temperature warning
Histogram

Recording Formats
RAW
12bit
RAW & JPEG
Applied parallel recording
JPEG
Applied
Aspect ratio
4:3 / 3:2 / 16:9 / 6:6 / 3:4
Image Size
RAW
5184 x 3888
5184 x 3888 Fine (compression: 1/4)
Still Image Recording
EXIF
2.31
DCF
Applied
RAW
Applied
Dual SD card settings
Standard, Auto Switch, Dual Independent, Dual Same
When two cards are inserted, card to be saved onto or to be viewed can be designated.
Movie Recording System
Recording format
MOV(MPEG‑4AVC/H.264)/ MOV (HEVC/H.265)
Picture mode
Flat, OM‑Log400, HLG (View assist compatible)
Time code
Rec run / Free run
Drop frame / Non‑drop frame
Image Stabilisation Mode
Applied Sensor shift (5‑axis)
M‑IS1 (Image sensor shift and electronic image stabilizer with multi motion IS)
M‑IS2 (Image sensor shift with multi motion IS)
MOV(MPEG-4AVC/H.264)
4096x2160 (C4K)
30p, 25p, 24p / LongGOP (approx. 102 Mbps)
60p, 50p / LongGOP (approx. 202 Mbps)
3840x2160 (4K)
30p, 25p, 24p / LongGOP (approx. 102 Mbps)
60p, 50p / LongGOP (approx. 202 Mbps)
1920x1080 (FHD)
30p, 25p, 24p / ALL‑I (approx. 202 Mbps)
/ LongGOP (approx. 27 Mbps)
60p, 50p / LongGOP (approx. 52 Mbps)
MOV (HEVC/H.265)
4096x2160 (C4K)
30p, 25p, 24p / LongGOP (approx. 77 Mbps)
60p, 50p / LongGOP (approx. 152 Mbps)
3840x2160 (4K)
30p, 25p, 24p / LongGOP (approx. 77 Mbps)
60p, 50p / LongGOP (approx. 152 Mbps)
1920x1080 (FHD)
30p, 25p, 24p / ALL‑I (approx. 82 Mbps)
/ LongGOP (approx. 22 Mbps)
60p, 50p / ALL‑I (approx. 162 Mbps)
/ LongGOP (approx. 42 Mbps)
Maximum Recording Time
Unlimited
Exposure Modes

Aperture priority
Manual
Programme automatic
Shutter priority

Class 10 or higher SD card is recommended for movie shooting
UHS‑II or UHS‑I U3 card is recommended for ALL‑I shooting
Movie Specialties
High-Speed Recording
1920x1080 (MOV) / 240fps
Time lapse
4k, 1080p, 720p / 5, 10, 15, 30fps
Max. number of frames: 9999
Fast motion
Available
Slow motion
Available
Art Filter

Cross Process
Diorama
Dramatic Tone
Instant Film
Water colour
Gentle Sepia
Grainy Film
Key Line
Light Tone
Pale & Light Colour
Pin Hole
Pop Art
Soft Focus
Vintage
Partial Colour*
Bleach Bypass

Frame rate may drop when using certain art filter
Flicker Scan
Available in M mode (can be confirmed in Live View)
HDMI Live View
Monitor / Record / RAW
Monitor mode
Video signal and info display is processed
In monitor mode, the image cannot be enlarged on the camera when a movie is being recorded.
Record mode
Only video signal is processed
In record mode, movie quality can be set to YCbCr 4:2:2 (8 bit).
When recording simultaneously in the camera in 4K/C4K/FHD HS, 4:2:0 is upsampled to 4:2:2.
In RAW mode, output video quality is 4K/C4K 12bit RAW data, frame rate follows movie setting, and sound will be recorded.
ProRes RAW 4:4:4 12bit is supported
1920x1080 / 120fps
1920x1080 / 100fps
Sound Recording System
Internal microphone
Stereo
Recording format
High quality sound recording (Stereo linear PCM/24‑bit, Sampling frequency 96kHz)
Stereo PCM/16bit, 48kHz, Wave Format Base
Image footage
30s
Speaker
Equipped
Microphone functions

Wind Noise Reduction
Recording Volume
Volume limiter

View Images
Modes

Single
Index
Calendar
Zoom
Movie

Auto rotation
Available
Histogram in playback mode
Available
Shooting information
Off / On
Highlight/Shadow point warning
Available
Erase / Protect / Copy Function
Erase modes
Single, All, Selected
Image protect mode
Single frame, Selected frames, All Frames, Release protect (Single/All selected)
Image Editing
Editing functions

RAW data edit
Red-eye reduction
Sepia
Black & White
Resize
Correction of saturation
Correction of brightness
Correction of colour balance
Shadow Adjustment
Trimming
Aspect ratio

Menu
Menu languages in camera
English, French, German, Spanish, Italian, Japanese, Traditional Chinese, Simplified Chinese, Russian, Czech, Dutch, Polish, Portuguese, Swedish, Norwegian, Finnish, Slovak, Thai
Customisation Options
Fn Button
Equipped
My Mode
4 settings storable (Can be set to mode dial.)
Factory reset
Full / Basic
Programmable button
Equipped
Interface
Media
SD Memory Card (SDHC, SDXC, UHS‑I, UHS‑II compatible) Class 10 or higher SD card is recommended for movie shooting UHS‑II or UHS‑I U3 card is recommended for 4K, C4K, ALL‑I shooting.
HDMI™
Applied Micro connector (Type D) *
* "HDMI", the HDMI logo and "High‑Definition Multimedia Interface" are trademarks or registered trademarks of HDMI Licensing LLC.
USB 3
Type C
Wireless connectivity
Communication method
Bluetooth® Low Energy Ver.4.2
Wi‑Fi is a registered trademark of the Wi‑Fi Alliance.
The Bluetooth® word mark and logos are registered trademarks owned by the Bluetooth SIG, Inc. and any use of such marks by OLYMPUS CORPORATION is under license.
Tethered control
Available USB cable (camera operation by both PC or camera controls)
Wi‑Fi (transfer of recorded images to PC via access point, 5GHz and 2.4GHz available)
Microphone jack
3.5 ø mm mini‑jack
Earphone jack
3.5 ø mm mini‑jack
Synchro socket
Equipped
Wi-Fi Functions
Easy Connection
QR code setting
Wireless Shooting

Live View
Power off
Rec View
Self timer
Touch AF & Shutter
P/A/S/M exposure modes
Bulb mode
Zoom
Movie recording
Live Composite
Short movie

Power Supply
Battery
BLX‑1 Lithium‑Ion Battery
Sleep mode
1, 3, 5min. and off selectable.
Internal Charging
USB
USB charging
Performance varies depending on different USB devices
USB bus power
USB PD bus power can be used (PD compliant camera: Rev 3.0 Ver 1.0a)
Battery life
Image shooting
520 shots (using BLX‑1 under CIPA testing conditions) 1100 shots (using quick sleep mode, under Olympus testing conditions based on CIPA test standards)
Movie recording
90min (standard JEITA conditions) 160min (when zoom and other operational functions are not used)
* Note: Values are approximate.
Environment
Temperature
‑10 ‑ 40°C Operating temperature / ‑20 ‑ 60°C storage temperature
Humidity
30 ‑ 90% operation humidity / 10 ‑ 90% storage humidity
Dimensions / Weight
Width
138.8mm
Height
91.6mm
Depth
72.7mm
Weight
599g (including battery and memory card)
511g (body only)
Showcased Accessories
4 found, displaying 1 to 4.
4 found, displaying 1 to 4.
Purchase selected OM Digital Solutions cameras and claim cashback using the link below.
This promotion is strictly subject to availability, and cannot be applied to orders or layaways which are not collected during the promotional period.
---