Canon EOS C700 Canon PL
Canon EOS C700 Canon PL
€30,000.00
4549292068054
Promotions & Cashbacks
The next generation Cinema EOS C700 Digital Cinema Camera is the camera that so many cinematographers having been asking for from Canon and incorporates what Canon has learned through professional feedback over the last five years since the original Cinema EOS C300 was announced.

Canon's new EOS C700 Super35 format camera is designed to be a flexible "A" camera for various types of shooting scenarios. The EOS C700 features both internal 4K ProRes and XF-AVC recording. With the optional 4K Codex CDX-3150 recorder, the EOS C700 is capable of recording uncompressed RAW up to 120 frames per second.

Add-ons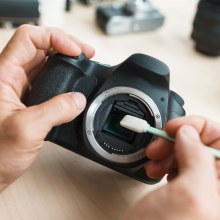 Two New 4K Sensor Designs
The EOS C700 offers the option of two different sensor designs. The EOS C700 offers a 4.5K CMOS sensor with 15 stops of dynamic range. The standard sensor will be offered in both PL and EF mounts. The EF mount version of the camera features Dual Pixel CMOS AF Technology.
Refined Ergonomics and Design
The EOS C700 features a new design when compared to previous Cinema EOS products. The EOS C700 is a full size cinema camera allowing for both traditional studio style and handheld configurations.

The camera body includes built in cheese plates with numerous 3/8-16 and 1/4-20 threaded holes on the top and bottom to easily attach accessories. The top handle attaches in a variety of positions for assisting in achieving optimum balance.

The EOS C700 has an optional 0.7-inch OLED Electronic Viewfinder (EVF-V70). Canon's first professional grade viewfinder features Full HD 1920x1080 viewing, surround view, view assist and false color. The EVF also has the ability to display an HDR simulated picture with a "stretched" dynamic range for increased shadow detail and highlight retention.

Both sides of the camera can have redundant main displays with menus and controls. A built in control panel on the camera operator side allows quick access to the camera controls. Canon's optional new Remote Operation Unit OU-700 attaches to the camera's right side and mimics all the functions of the built-in Main Display. It conveniently flips up for access to the CFast and SD card slots. This allows for camera operation from both sides of the camera making camera adjustment easy for both operator and assistant.

The intuitive six button layout of the menu system allows quick access to frequently used camera functions such as ISO, shutter, slow and fast motion, etc. and may instantly feel very familiar and comfortable to camera operators. Within each quick access function is the ability to access deeper menu options so complete camera control and customization is always accessible while the menu remains clean and easily usable.
The EOS C700 can be used with an optional accessory Shoulder Support Unit SU-15 with industry-standard rosettes on each side and 15mm rods in front. The unit has a comfortable shoulder pad that consists of two sections that can adjust to fit the width of a camera operator's shoulder. Attaching the shoulder pad to the camera allows for easy handheld operation and still provides a quick release bottom to connect to a tripod.
The EOS C700 has a significantly upgraded power management system to help facilitate connecting with various third party accessories. The camera comes standard with a V-mount plate to accept common professional battery systems. External power supplies of +10 - 34 VDC plug into the camera via an industry-standard 4-pin XLR Style power connector. Camera accessories can be powered via a 24V DC 3-pin and a 12V DC 2-pin connector located on the front of the camera to help with cable management.

The EOS C700 offers a choice of two lens mounts, PL or Cinema Lock EF. The Canon Cinema Lock EF mount is the same ruggedized version first seen on the EOS C300 Mark II.
RAW Recording
With an optional Codex CDX-36150 attached, the EOS C700 can record uncompressed 10-bit or 12-bit 4K RAW up to 120 fps, 2K RAW up to 240 fps, or ProRes 4K up to 60 fps.

The Codex CDX-36150 is made specifically for the EOS C700 and attaches to the rear of the camera and is controlled directly through the cameras menu system.

The Codex CDX-36150 RAW Recorder is attached to the EOS C700 by removing the battery plate at the rear of the EOS C700 and replacing it with the recorder. This modularity of the EOS C700 allows the recorder to be connected securely without wires and act like an integrated part rather than an external accessory. The rear of the Codex recorder has a battery plate with onboard Gold Mount battery connector. External power (10-32 VDC) can also be supplied to the 2-pin connector on the recorder body.

Codex CDX-36150 is an integrated system when attached to the EOS C700. The Codex Recorder allows recording not only 4K RAW, but also ProRes at significantly higher frame rates than internal CFast Cards. When recording RAW files are saved as a .RMF frame sequence in an uncompressed format with no "baked in setting." Clip development can then be easily adjusted in post using the included Canon Raw Development (CRD) software.

The CDX-36150 uses one Codex Capture Drive 2.0 (1 TB or 2 TB capacity), a familiar and commonly available professional recording media.
Canon XF-AVC and ProRes Internal Recording
The EOS C700 has two modes of internal recording: Canon XF-AVC and Apple ProRes. Both record to internal CFast Media.

XF-AVC records up to 59.94p in 4K onto the CFast media.

The camera also records Apple ProRes to CFast media. This is the first time a Canon Cinema EOS camera records ProRes internally. This can help significantly reduce the time and cost of transcoding video files for productions using ProRes as an intermediate and delivery format.

Simultaneous dual CFast recording is available for creating an immediate backup.
Internal CFast and SD Card Recording
The EOS C700 features two CFast 2.0 card slots on the camera right side and one SD card slot. The EOS C700 can record XF-AVC and ProRes (along with metadata) simultaneously to either or both CFast cards. Simultaneous recording is helpful, for example, where one card might go to the post house and the other could be stored safely in the production company's archive. Relay recording is also possible for situations where changing cards and losing precious seconds is not an option (sporting events, speeches, nature documentaries). At the same time, an 8-bit 4:2:0 Proxy XF-AVC file can be recorded to the SD card for immediate editing. The SD card can also capture JPEG still frames (2048x1080 or 1920x1080), metadata, menus and other information.
Canon Log 2 and 3
The EOS C700 supports Canon Log 2 and Canon Log 3 Gamma. Canon Log is designed to reproduce, in post production, the entire tonal range that the CMOS image sensor is capable of. Log workflow provides the user with higher dynamic range, more highlight and shadow retention, and more flexibility in grading. Canon Log 2 provides the largest dynamic range and image detail. While Canon Log 2 provides the most post-production flexibility and the full 15 stops of dynamic range of the sensor, it requires more post time. For users looking for most of the benefits of log workflow, but with shorter turnaround times, Canon Log 3 provides an alternative with only a slightly reduced dynamic range of 14 stops.
SMPTE ST 2084 Support for HDR Productions
The EOS C700 features the option to output ST 2084 over the monitor port to assist in HDR production. ST 2084 allows compatible monitors to simulate the HDR look of the final piece allowing for easier lighting and other technical decisions on set during the acquisition process.

The optional Canon Electronic Viewfinder (EVF-V70) also allows for a ST 2084 simulation mode to allow the camera operator to see HDR visuals close to what is supplied on the monitor signal. This can further facilitate creative decisions on set where HDR reference equipment and output devices might not be available.
Rec. 2020
The EOS C700 supports Rec. 2020, which is the UHDTV display color space. Rec. 2020 support means that production looking to go straight to the UHD format can start in that expanded color space without the need to do conversions.
ACES Support
The EOS C700 supports ACES 1.0 of the Academy Color Encoding System. Using Canon supplied IDTs, images captured on the EOS C700 can be imported directly into the ACES compatible systems.

Additionally, video output from the camera can be monitored by selecting the ACES Proxy.

Aces Proxy allows the camera to send a monitor output that simulates ACES space to a compatible monitor or device. Modifications made using the proxy output can be saved and later brought into the editing or grading suite to help insure changes and color choices made on set are accurately reproduced in post.

Canon 17, 24 and 30-inch Reference Displays support ACES image display. The C700 has four 3G-SDI outputs at the rear of the camera. So, while the Codex CDX-36150 records 4K RAW, the EOS C700 can simultaneously send the 4K image to a Canon Reference Display. The Canon Monitor debayers the RAW image and converts it to an ACES color space. In addition to ACES, Canon's new DP-2420 Reference Display nicely supports HDR, Canon Log3 and Hybrid Log Gamma.
Triple DIGIC DV 5 Image Processors
"DIGIC" is Canon's acronym for Digital Imaging Integrated Circuit. The EOS C700 uses three DIGIC DV 5 processors to power the advanced features of the camera. DIGIC works in conjunction with other subsystems of the camera such as the lens and sensor to support the various features and the image processing engine.
Image Sensing Device
Sensor

CMOS Sensor with DAF Technology
Total Pixels

Approx. 11.54 megapixels (4622 x 2496)
Number of Effective Pixels

Approx. 8.85 megapixels (4096 x 2160):
When 4096 x 2160 or 2048 x 1080 is selected as the resolution

Approx. 8.29 megapixels (3840 x 2160):
When 3840 x 2160 or 1920 x 1080 is selected as the resolution

RAW Recording Pixels 4512 x 2376 (with March 2017 update)
Lens Mount
Lens Mount
EF mount (cinema lock type)
PL mount
Exposure
Exposure Modes

(1) Manual exposure based on shutter setting, iris setting, ISO/gain setting, and ND filter setting
(2) Push auto iris control, auto iris control
(Light metering system selection, shift possible)
Shutter Setting

Speed, Angle, Clear Scan, Slow, or Off mode selected
Either 1/3 or 1/4 steps selected as speed increment
Iris Setting


1/2-stop, 1/3-stop or fine setting selected
(1) Push auto iris control
(2) Auto iris control

Lenses that support Auto Iris:

EF Lenses

EF-S 18-135mm f/3.5-5.6 IS STM
EF-S 18-55mm f/3.5-5.6 IS STM
EF-S 55-250mm f/4-5.6 IS STM
EF-S 18-135mm f/3.5-5.6 IS USM

CINE-SERVO Lenses

CN7x17 KAS S/E1
CN20x50 IAS H/E1
CN-E18-80mm T4.4 L IS KAS S
CN7x17 KAS S/P1
CN20x50 IAS H/P1

ENG Broadcast Lenses
2/3 mount lenses which allow for 12-pin communication using B4 mount

HJ14ex4.3B IASES
HJ18ex7.6B IASES
HJ18ex7.6B IASES
HJ17ex7.6B IASES
HJ22ex7.6B IASES

ISO

1 step, 1/3 step settings
[100 - 160 - 25600 - 102400]
When the sensitivity is expanded
ND Filter

5 density settings (2, 4, 6, 8, 10 stops)
when expansion is selected
Focus Control
Focus Control

Dual Pixel CMOS AF support
Manual Focus, One-Shot AF, continuous AF, AF-Boosted MF, Face Detection AF
Only lenses that support AF functions can be used in any of these modes
Control Display
Controls Display

3.0-inch (7.66cm on the diagonal) color liquid crystal
Approximately 1.036 million dots
Viewfinder
Viewfinder

Optional OLED Electronic View Finder (EVF-V70) sold separately
White Balance
White Balance

AWB, kelvin setting (setting range: 2000K to 15000K/ -20CC to +20CC), daylight, tungsten, settings (A/B)
System Frequency Selection
Frame Rate

59.94 Hz, 50.00 Hz, 24.00 Hz
59.94 Hz mode: 59.94i/59.94P/29.97P/23.98P
50.00 Hz mode: 50.00i/50.00P/25.00P
24.00 Hz mode: 24.00P
Recording Media
Cfast Card (2 slots)

Movie recording (XF-AVC/ProRes), custom pictures, metadata recording
SD Card

Records movies (XF-AVC (proxy), photos (JPEG), custom pictures, metadata, menus and other data
Codex Capture Drive

Video (RAW) (Available with Codex Recorder Attached to C700)
Compression Formats
Video

(1) XF-AVC/ MPEG-4 AVC/H.264
(2) ProRes/ Apple ProRes Codec
(3) RAW / Uncompressed
Audio

Linear PCM (24 bit- 48kHz)
4-Channel Recording
XF-AVC
Resolution/Sampling

4096x2160 YCC422 10 bit/3840x2160 YCC422 10 bit
2048x1080 YCC422 10 bit/1920x1080 YCC422 10 bit
2048x1080 RGB444 12 bit/1920x1080 RGB444 12 bit
2048x1080 RGB444 10 bit/1920x1080 RGB444 10 bit
Bit Rate

Prores4444/ProRes422HQ/ProRes422
ProRes
Resolution/Sampling

4096x2160 YCC422 10bit/3840x2160 YCC422 10bit
2048x1080 YCC422 10bit/1920x1080 YCC422 10bit
2048x1080 RGB444 12bit/1920x1080 RGB444 12bit
Bit Rate

ProRes422HQ /ProRes422
XF-AVC (proxy)
Resolution/Sampling

2048x1080 YCC420 8 bit/1920x1080 YCC420 8 bit
Bit Rate

24/35Mbps Long GOP
RAW
Bit Depth

12/10 bit
Resolution

4096x2160
Time Code
Count-Up


Drop frame or non-drop frame

Only in the 59.94 Hz mode

Operation Mode
Rec run, free run, regeneration
Gamma
Canon Log 3 / Canon Log 2 / Canon Log / Wide DR / etc.
Color Space
Cinema Gamut / BT.2020 Gamut /DCI-P3 Gamut/BT.709 Gamut
LUT
BT.709/ BT.2020/ DCI/ ACESproxy/HDR-ST2084 and others
Others
Others

Slow & Fast motion recording (max. 240 fps supported), relay recording, double slot recording, custom picture settings, color bar, peaking display, zebra display, My Menu settings, waveform monitor display, custom function, assignable buttons, key lock, marker displays, enlarged display, custom display, Browser Remote control using WFT unit, peripheral illumination correction, monaural microphone, fan control, magnification chromatic aberration compensation, GPS information recording, etc.
Playback
Playback Operations

Normal playback, frame forward, frame reverse, rec review
Clip Display

List display of clip file names
Clip Information Display

Clip metadata display, custom picture data display
Edit

Clip deletion
Terminal
Input

GENLOCK terminal (also serves as SYNC OUT terminal), TIME CODE terminal (input/output switching), REMOTE terminals (A/B), MIC jack, INPUT terminal (XLR: 2 sets)
Output

MON. (1/2) terminals, SDI-OUT terminal (4 sets), HDMI OUT terminal, headphones jack, SYNC OUT terminal (also serves as GENLOCK terminal), TIME CODE terminal (input/output switching), VIDEO terminal
Input/Output Control

LENS terminal, Ethernet terminal, CTRL terminal
Power Supply
Input

DC IN 12V jack (XLR 4-pin jack)
Output

DC 24V 2A/DC 12V 2A terminal/D-TAP terminal
Image Processing Platform
Image Processing Platform

Triple Digic DV 5
Related Accessories
Related Accessories

RC-V100, WFT-E6, GP-E1, UN-5/UN-10, EVF-V70, OU-700, SU-15, SG-1, UC-V75, UC-V1000, MO-4E / MO-4P
IP Streaming
IP Streaming

Streams video to decoder transmission device or computer over the network.
Bit rate / Resolution / Frame Rate

9Mbps/4Mbps: 1920x1080 [59.94i/50.00i]
2Mbps: 1280x720 [29.97P/25.00P]
1.5Mbps: 720x480(/579)/[59.94i/50.00i]
Audio

MPEG-2 ACC-LC
Audio Rate

128KBbps (Variable Bit Rate)
Transfer Media

Wi-Fi / Ethernet
Protocols

UDP, RTP, RTP + FEC, RTSP + RTP
Error Correction

FEC
Wi-Fi Specifications
Standards

IEEE 802.11b/g/n (2.4 GHz band), IEEE 802.11a/n (5 GHz band)
Transmission Frequencies and Channels

IEEE 802.11b/g/n (2.4 GHz band), 2412-2462MHz, 1-11ch (US, Canada, Korea, Taiwan, Philippine, Mexico, Saint Pierre, Miquelon, Brazil)
2412-2472 MHz, 1-13ch (in countries other than the ones listed above)

IEEE 802.11n/11a (5 GHz band): Differs depending on the models destination.
Wi-Fi Setup Method

(1) WPS [Wi-Fi Protected Setup] (push-button system, PIN code system)
(2) Manual Setup
(3) Search for Access Points
Authenticatin Systems

Open system, WPA-PSK, WPA2-PSK
Encryption

WEP-64, WEP-128, TKIP, AES
Dimensions (W x H x D)

Approx. 6.6 x 6.1 x 12.9 in
(167 x 154 x 327mm)
Weight

Approx. 3440 g (7.6 lb)
As one of Canon's top Professional Imaging Partners in Ireland we are delighted to offer every customer an automatic upgrade to a 2 Year official europe-wide Canon Warranty on all hardware (Cameras, Lenses, Video Cameras, Flashguns and Printers). No registration is required, and your original shop receipt is proof enough to avail of the extended warranty if required.
Offer valid from 01/01/2000
until further notice
. Terms & Conditions Apply.