Profoto Connect PRO (TTL) For Canon
Profoto Connect PRO (TTL) For Canon
€399.00
EAN / UPC : 7340027559468 | Brand : Profoto | SKU : 901321
Intuitive interface on a large display
Connect it via your camera's hot-shoe
100 available channels with six groups for each channel
Extended battery life and rechargeable batteries
Seamless firmware updates via Profoto AirX
Control all groups from the Profoto Control app on your iPad, iPhone, Android smartphone
Switch from TTL Mode to Manual Mode with the automated TTL settings intact
Sync and remote control 0.5-100 m (1.5-330 ft)
Your gateway to the whole Profoto system. Connect Pro delivers one hundred channels that each host six groups. Three groups are for TTL usage, whereas the other three are for manual use, giving you optimal control of the scene. The large screen and intuitive interface enable easy access to the various settings, and you can see the settings in absolute numbers on the screen. Download Profoto Control App to see the settings from a device of choice; iPad, iPhone, or Android smartphone. With a 100 m (330ft) range, Profoto's Bluetooth-enabled technology AirX enables you to shoot from a distance. Prolong your active work hours with rechargeable batteries and stay updated with automatic firmware updates via Profoto AirX.

Add-ons
Out of Stock
---
Wireless Connectivity
Built-in connectivity
Profoto AirX
Frequency band
2.4 GHz
Supported Air functions
Sync, Remote control (Air 1 and Air 2)
Number of Air channels
100 (1-100)
Number of groups per Air Channel
6 (A-F)
Supported apps for Bluetooth devices
Profoto Control apps
Operating range
With Profoto lights: 0.5 - 100 m (1.5- 330 ft)
With Bluetooth devices: 0.1- 30 m (0.3-90 ft)
Physical Connectivity
Sync
Hotshoe
Powering
Power supply
3xAAA (Alkaline, Lithium or NiMH)
Battery capacity
Up to 50 hours
Other
Firmware updates
Via Bluetooth
Operation temperature
0 °C to +35 °C / +32 °F to +95 °F
Storage temperature
Store in normal indoor conditions
Measurements
Width
51 mm / 2.01 in
Length
90 mm / 3.54 in
Height
40 mm / 1.58 in
Weight
90 g / 3.18 oz without batteries
125 g / 4.41 oz with batteries
Listed below are the cameras which have been tested by Profoto, and are certified as full compatible with all functions of the Connect PRO.
Canon Version
EOS R3, EOS R5, EOS R6, EOS R, EOS 1D X Mark III, EOS 1D X Mark II, EOS 5D Mark IV, EOS 5D Mark III, EOS 5DS, EOS 5DS R, EOS 6D Mark II, EOS 6D, EOS 77D, EOS 80D, EOS 200D, EOS 800D
Fujifilm Version
GFX 100s, GFX100, GFX 50s II, GFX 50s, GFX 50r
X-H1, X-Pro3, X-Pro2, X-100V, X-100F, X-E3, X-T4, X-T3, X-T2, X-T30, X-T20, X-S10
Leica Version
SL, S, M and Q-series
Nikon Version
Z9, Z7 mk II, Z7, Z6 mk II, Z6, D6, D5, D4, D4S, D3X, D3S, D850, D810, D800, Df, D780, D750, D700, D500, D610, D600, D300, D7500, D7100, D7000, D5600, D5300, D5200, D3500, D3300, D3200
Sony Version
α1, α9 II, α9, α99 II, α7R IV, α7R III, α7R II, α7 IV, α7 III, α7 II, α7S III, α7C, α7S II, α6400, α6500
Universal
All cameras with ISO hotshoe mount
Showcased Accessories
3 found, displaying 1 to 3.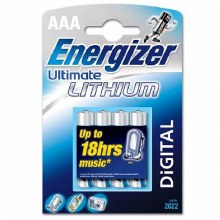 3 found, displaying 1 to 3.