Canon PowerShot PX White Autonomous Compact Camera Essentials Kit
Canon PowerShot PX White Autonomous Compact Camera Essentials Kit
€499.00 €334.00 €165.00
EAN / UPC : 8714574669120 | Brand : Canon | SKU : 5591C002AA
Promotions & Cashbacks
The PowerShot PX is aimed squarely at those who want to capture the daily moment, and don't want to spend all day behind a camera. This autonomous compact camera captures photos and movie clips by itself, using face recognition to frame, compose and capture life's most precious moments. Images and movies are then uploaded to a companion smartphone app, which sorts them into albums - perfect for looking back on those treasured memories.

Add-ons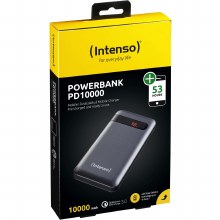 Out of Stock
---
In Stock
---
Want to capture life's precious moments, but also be present in them? This compact intelligent camera can help. Its pan-and-tilt 19-57mm zoom lens frames and composes pictures and video clips automatically, giving you amazing memories to look back on. The camera recognises faces and even be set to prioritise certain people over others - great for birthday party photography. This kit is completed with a 16 GB microSD card allowing you to record high-quality Full HD videos and includes an 20-Watt USB type-C charging adapter for fast charging.
With its face recognition, this hands-free camera composes pictures for you, while you enjoy what's going on around you. It's like having your own personal photographer
Want more control? Just ask. The PowerShot PX is voice activated – great for drawing attention to a special moment, as well as timing the perfect group shot
A portable design and built-in rechargeable battery lets the PowerShot PX go anywhere with you, making it great for party photography. No hassle USB-C charging is convenient wherever you are
Fast charging with the 20-Watt Hama Charger thanks to its Power Delivery and Qualcomm® Quick Charge™ 2.0/3.0 technology
A pan-and-tilt zoom lens covers the whole scene, rotating through 340˚ and moving up and down by 110˚. A 19-57mm (equivalent) zoom range is great for wide shots and close-ups
This Wi-Fi and Bluetooth¹ enabled family camera is connected to your digital lifestyle, able to talk with tablets and smartphones easily. An accompanying app² shows images and video clips
16 GB MicroSD memory card has a fast read speed for high-quality video recording, so you can capture Full HD without dropouts and stuttering
This device can also be charged using other mains, mobile or car chargers. The Minimum charging requirement is a USB PD compliant power source providing a minimum of 5V, 1.5A with a USB Type-C output and using the provided USB Type-C to Type-C cable, for a direct connection between the charger and the camera
Capture the moment. Enjoy the moment
Trust the PowerShot PX to capture the people and moments in your life, automatically composing photos and video with its pan and tilt lens, while you carry on being in the moment.
Everyone in the shot - including you
When taking pictures of your family, there'll be someone missing - the photographer. If that's you, is there a way for you to be included? Enjoy your time with your family and create a lot of images using the PowerShot PX, all automatically, leaving you to enjoy the moment.
Simple, portable design
The PowerShot PX can go anywhere, thanks to USB-C charging and built-in Wi-Fi, which links to your smart device. Want more control? Just ask – it's voice activated too. Just say, "Hello Pixie, take a picture", and it's done, hands free! Four voice commands cover useful functions like taking a video and finding other people to capture.
Smiles. Laughs. All your loved ones' expressions.
The best photos aren't always the posed smiles, although they're always popular. The PowerShot PX captures a huge range of looks and precious reactions that you might not capture.
Works seamlessly with the smartphone app.
Let the Connect app for Mini PTZ Cam recommend the best images and videos. It does the hard work for you, sorting through the great and not-so-great, so you don't have to.
Use it as a Wireless Webcam
The PowerShot PX also works great as a web cam, using the Wireless Webcam Utility for Mini PTZ Cam, bringing extra ease and usefulness.
Image Sensor
Type
1/2.3 CMOS sensor
Effective Pixels
Approx 11.7MP
Total Pixels
Approx 12.8MP
Image Processor
Type
DIGIC 7
Lens
Focal Length
19-57mm
Zoom
3x (optical)
4x (digital)
Angle of View
Horizontal: Approx 84.7° (wide angle end) - 33.8° (tele angle end)
Vertical: Approx 68.7° (wide angle end) - 25.7° (tele angle end)
Diagonal: Approx 97.5° (wide angle end) - 41.6° (tele angle end)
Pan / Tilt
Pan: Approx -170° (left) to +170° (right)
Tilt: Approx -20° (down) to +90° (up)
Focusing
Closest Focusing Distance
20cm (wide) / 30cm (tele)
File Types
Still Image Type
JPEG
RAW+JPEG/HEIF Simultaneous Recording
Full HD (1920 x 1080) 59.94fps, 29.97fps, 23.98fps IPB (Standard) MP4
Other Features
Menu Languages
Japanese, English, Simplified Chinese, French, German, Italian, Spanish, Russian, Korean, Turkish, Portugese (Brazilian)
Voice Control
English, French, German, Italian, Spanish, Russian
Connectivity
Wired Connectivity
USB Type-C
Wireless Connectivity
Bluetooth Specification 4.1 compliant (Bluetooth Low Energy Technology), Wi-Fi IEEE802.11b/g/n 2.4GHz
Storage
Type
MicroSD, MicroSDHC, MicroSDXC. UHS-I supported
Software
Other
Connect App for Mini PTZ Cam available on compatible iOS and Android devices. View and transfer images, control device, change device settings - see app store for full details

Wireless Webcam Utility for Mini PTZ Cam available for Windows. For full details see support pages
Power Source
Batteries
Built-in Rechargeable Lithium Ion
Battery Life
2/3.5/5 hours (high/mid/low shooting frequency)
Power Supply & Battery Chargers
USB Type-C, no charger supplied with the camera (unless Essential Kit).

Minimum charging requirement is a USB PD compliant power source providing a minimum of 5V, 1.5A with a USB Type-C output and using the provided USB Type-C to Type-C cable. Minimum for power and operation 9V 2A
Physical Specifications
Operating Environment
Temp: 0-40°C
Humidity range: 10-90%
Tripod Mount
Standard CU 1/4"
Dimensions (W x H x D)
Approx 56.4mm x 81.9mm
Weight
Approx 170g (including memory card)