Canon XF605 4K Pro Camcorder
Canon XF605 4K Pro Camcorder
€4,799.00
EAN / UPC : 8714574669090 | Brand : Canon | SKU : 5076C006
Promotions & Cashbacks
As the first camera in the XF Series to combine a 4K 1.0-Type CMOS sensor with DIGIC DV7 image processor, the XF605 sets a new benchmark for professional broadcast-level image quality.

Add-ons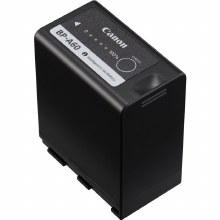 Out of Stock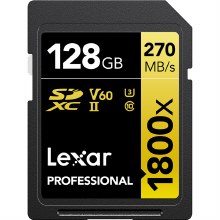 Out of Stock
---
With an optical design that includes two aspherical lens elements and one Super UD lens element, the XF605's high-performance L-Series 4K lens is capable of delivering outstanding image quality in all parts of the screen. The versatile 15x optical zoom offers a 35mm equivalent reach of 25.5mm - 382.5mm, and gains additional flexibility via a 30x Advanced Zoom for high-quality Full HD capture.
Powerful Image Stabilisation
Canon's 5-Axis Image Stabilisation ensures razor-sharp results while filming handheld or on the move. Using a combination of Standard IS, Dynamic IS and Powered IS, the XF605 offers highly effective Image Stabilisation control that compliment a host of different subjects and shooting situations.
Broadcast-friendly recording formats
The XF605 supports 4K UHD 59.94p/50.00p 4:2:2 10-bit recording using Canon's reliable MXF-based XF-AVC, as well as versatile MP4 formats.
Realise the full creative potential of XF605 through a range of recording modes. Slow & Fast Motion mode allows clips to be recorded at frame rates up to 120P in FHD, for action sequences and stunning slow-motion. Never miss a moment with Pre-Recording mode, explore stop-motion animation with Frame Recording, and easily create time-lapse videos in-camera using Interval Recording.
The XF605 introduces expanded Custom Picture file options, with three BT.709 variations (Normal, Wide, Standard), as well as introducing EOS Standard and EOS Neutral for greater flexibility for your productions.
Users can also upload their own 3D LUTs into the camera by creating Look Files for internal recording, working alongside the existing Custom Picture settings.
Recording versatility to Dual SD cards
Dual UHS-II SD card slots unlock a flexible range of recording options, including simultaneous recording in different file formats, resolutions and colour sampling. The XF605 also introduces a new simultaneous audio recording option, allowing audio files for transcription use to be saved to one card while recording the main video to the other.
Despite its compact dimensions, the XF605 offers a comprehensive range of professional terminals, including 12G-SDI for sending an uncompressed 4K signal output over a single interface, HDMI output, USB Type-C, two XLR inputs and more.
Multi-function accessory shoe
The XF605 includes a multi-function accessory shoe with electronic contacts. Compatible accessories can be utilized to expand the camera's existing capabilities, providing maximum versatility in the field .
Simultaneous output versatility
With simultaneous output options for EVF, LCD, SDI and HDMI, the XF605 is easy to adapt for multi-viewing and external recording using a variety of devices. Both the EVF and LCD support View Assist tools, allowing operators to fine-tune exposure for HDR content.
As the first XF Series professional camcorder to support video output (UVC) from a USB-C terminal, the XF605 can be used as a webcam. USB PTP is also supported, enabling files to be imported from the camera to a computer.
The XF605 is compatible with a wide variety of wired and wireless remote control solutions. It supports the Canon RC-V100 multi-function remote controller and the new Browser Remote, which has been optimised for single-operator shooting using a smartphone or tablet. Compatible remote controllers such as the RC-IP100 can also be used to control the XF605 as part of a multi-camera set-up with Canon PTZ cameras and selected Cinema EOS cameras.