Canon EOS 1D X Mark III Camera Body
Canon EOS 1D X Mark III Camera Body
€7,599.00
EAN / UPC : 8714574665115 | Brand : Canon | SKU : 3829C011
Promotions & Cashbacks
Get €500.00 Cashback (claim after purchase)
Automatic Upgrade to 2 Year Warranty
When conditions are tough, the light is poor but the pressure's on, the EOS-1D X Mark III lets you capture winning images before the competition. It's the ultimate creative toolkit, with superb low-light performance, deep learning AF and 5.5K Raw video.

Add-ons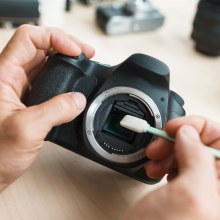 In Stock
In Stock
---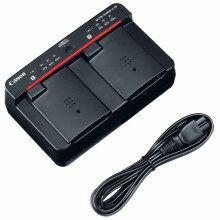 Out of Stock
---
Faster than fast. Quicker than quick
Some moments are unrepeatable. Gone in a fraction of a second, never to come again. Preserve them forever with the EOS-1D X Mark III, capturing the action at up to 20 fps.
Intelligent AF that will blow your mind
Capture images with biting clarity and sharpness. Deep learning AF algorithms recognise all kinds of situations and can even track faces hidden by goggles or a helmet.
Remarkable quality in poor conditions
A DIGIC X processor and bespoke 20 megapixel sensor are superb in low light – up to ISO 102,400, expandable to 812,600. The EOS-1D X Mark III delivers an outstanding dynamic range.
Stay connected, stay competitive
Whether you're in an ethernet-equipped stadium, or transmitting pictures for deadline using Wi-Fi, the EOS-1D X Mark III keeps you ahead of the competition.
An extension of your creative mind
Taking the best from our DSLR and mirrorless cameras, the EOS-1D X Mark III is designed to be tough, reliable and intuitive – as close to invisible as a camera can be.
Image Sensor
Type
36 x 24 mm CMOS
Effective Pixels
Approx. 20.1 M
Total Pixels
Approx. 21.4 M
Aspect Ratio
3:2
Low-Pass Filter
Built-in/Fixed with Self Cleaning Sensor Unit
Colour Filter Type
Primary Colour
Image Processor
Type
DIGIC X
Lens
Lens Mount
EF (excludes EF-S/EF-M lenses)
Focal Length
1.x Multiplication with EF lens fitted
SLR FOCUSING
Type
TTL secondary image-forming phase-difference detection using AF-dedicated sensor
AF System / Points
191 Point/155 f/4 cross-type AF points inc 1 dual cross type at f/2.8
The number of cross-type AF points will differ depending on the lens.
AF working range
EV -4 to 21 (at 20C & ISO 100)
AF Modes
One Shot
AI Focus
AF Point Selection
Automatic selection: 191 point AF (inc face tracking and Eye AF)
Manual selection: Single point AF (selectable points all points, 61, 15, 9 or cross type only points selectable)
Manual selection: Spot AF
Manual selection: AF point Expansion 4 points (up, down, left, right)
Manual selection: AF point Expansion surrounding 8 points
Manual selection: Zone AF
Manual selection: Large Zone AF
AF points can be selected separately for vertical and horizontal shooting
Selected AF point display
Superimposed in viewfinder and indicated on LCD panel
AF Lock
Locked when shutter button is pressed half way or AF ON is pressed in One Shot AF mode.
AF Assist Beam
Emitted by an optional dedicated Speedlite
Manual Focus
Selected on lens
AF Microadjustment
Manual: Enter adjustment level +/- 20 steps
Adjust all lenses by same amount
Adjust up to 20 lenses individually
Adjust per lens serial number
Exposure Control
Metering modes
400,000-pixel RGB+IR metering sensor, 384-zone metering
(1) Evaluative metering (linked to All AF point)
(2) Partial metering (approx. 6.2 of viewfinder at centre)
(3) Spot metering: Center spot metering (approx. 1.5 viewfinder at centre)
AF point-linked spot metering
Multi-spot metering
(4) Centre weighted average metering
Metering Range
EV 0-20 (at 23C with 50 mm f1.4 lens ISO 100) EV -3-20 in Live and movie
AE Lock
Auto: Operates in 1-shot AF mode with evaluative metering when focus is achieved
Manual: By AE lock button in all exposure modes
Exposure Compensation
+/-5 EV in 1/3 or 1/2 stop increments (can be combined with AEB).
AEB
2, 3, 5 or 7 Shots +/-3 EV 1/3 or 1/2 stop increments
Anti-flicker shooting
Yes. Flicker detected at a frequency of 100 Hz or 120 Hz. Maximum continuous shooting speed may decrease
ISO Speed Equivalent
Stills: 100-102400 (in 1/3-stop increments) ISO can be expanded to L: 50 or H1: 204800, H2: 409600, H3: 819200 (selected in Custom Function)
Shutter
Type
Vertical-travel mechanical focal-plane shutter, electronically controlled at all speeds/Sensor Electronic shutter
Speed
30 - 1/8000 sec. (1/3 stop increments), Bulb
Shutter Release
Soft touch electromagnetic release
White Balance
Type
Auto white balance with the imaging sensor
Settings
Auto (Ambience priority/White Priority), Daylight, Shade, Cloudy, Tungsten light, White Fluorescent light, Flash, Custom, Colour Temperature Setting
White balance compensation:
1. Blue/Amber +/-9
2. Magenta/Green +/-9.
WB Bracketing
+/-3 levels in single level increments
3, 2, 5 or 7 bracketed images per shutter release
Selectable Blue/Amber bias or Magenta/Green bias.
Viewfinder
Viewfinder
Pentaprism
Coverage (Vertical/Horizontal)
Approx. 100
Magnification
0.76x
Eyepoint
20 mm
Dioptre Correction
-3 to +1 dpt
Focusing Screen
fixed
Mirror
Quick-return all surface half mirror
Viewfinder Information
AF information: Single/Spot AF points, AF Frame, AF status, Focus indicator, AF mode, AF point selection, AF point registration
Exposure information: Shutter speed, aperture value, ISO speed (always displayed), AE lock, exposure level/compensation, flash metering, spot metering circle, exposure warning, AEB, metering mode, shooting mode, time
Flash information: Flash ready, high-speed sync, FE lock, flash exposure compensation, red-eye reduction light.
Image information: Card information, maximum burst (2 digit display), Highlight tone priority (D+).
Composition information: Crop area, Aspect ratio, Grid, Electronic level
Other information: Battery check, Warning symbol, Flicker Detection, drive mode, white balance, JPEG/RAW indicator
Depth of field preview
Yes
Eyepiece shutter
Built in
LCD Monitor
Monitor
3.2" (8.01 cm) TFT, approx. 2.1 million dots
Coverage
Approx. 100
Viewing Angle (horizontally/vertically)
Approx. 170
Coating
Anti-reflection and Solid Structure
Brightness
Auto: Using external ambient light sensor
Manual: Adjustable to one of seven levels
4 color tone Adjustable settings
Display Options
(1) Quick control Screen
(2) Camera settings
(3) Dual Axis Electronic Level
(4) Custom Quick control screen
Flash
Modes
E-TTL II Auto Flash, Metered Manual
X-sync
1/250 sec
Flash Exposure Compensation
+/-3 EV in 1/3-stop increments with EX series Speedlites
Flash Exposure Bracketing
Yes, with compatible External Flash
Flash Exposure Lock
Yes
HotShoe / PC terminal
Yes/Yes
Second Curtain Synchronisation
Yes
External Flash Compatibility
E-TTL II with EX series Speedlites, wireless multi-flash support
External Flash Control
via camera menu screen
Shooting
Modes
Program AE, Shutter priority AE, Aperture priority AE, Manual, 3x Custom settings
Picture Styles
Auto, Standard, Portrait, Landscape, Neutral, Faithful, Monochrome, Fine Detail, User Defined (x3)
Colour Space
sRGB and Adobe RGB
Image Processing
Clarity (8 levels)
Highlight Tone Priority (2 settings)
Auto Lighting Optimizer (4 settings)
Long exposure noise reduction
High ISO speed noise reduction (4 settings)
Lens optical correction:
- Peripheral illumination correction (stills and video)
- Chromatic aberration correction (stills and video)
- Distortion correction (during or after still photo shooting)
- Diffraction correction (stills and video)
- Digital Lens Optimizer (during or after still photo shooting)
Resize to M1, M2 or S
RAW image processing - during image Playback only
Crop images/rotate (3:2, 16:9, 4:3, 1:1, 2:3, 9:16, 3:4 ratios)
Multiple exposure
Drive modes
Single, Continuous L, Continuous H, Self timer (2s+remote, 10s+remote), S single soft shooting, continuous soft shooting
Continuous Shooting
Max. Approx. 16ps.
Max. 20 fps in Live View mode with mirror locked up with exposure and AF tracking
(speed maintained for unlimited number of JPEGs or over 1000 RAW images)
Live View Mode
Type
Electronic viewfinder with image sensor
Coverage
Approx. 100 (horizontally and vertically)
Frame Rate
For Stills 29.97 fps/for Movies 59.94 fps/29.97 fps (NTSC) 50.00 fps/25.00 fps (PAL)
Focusing
Manual Focus (Magnify the image 5x or 10x at any point on screen)
Autofocus: Dual Pixel CMOS AF (Face+Tracking
Spot AF
1-point AF
Expand AF area:
Expand AF area: Around
Zone AF
Large Zone AF: Vertical
Large Zone AF: Horizontal)
Metering
Real-time evaluative metering with image sensor (384-zone)
Partial metering (approx. 5.8 of Live View screen)
Spot metering (approx. 2.9 of Live View screen)
Center-weighted average metering
Active metering time can be changed
Display Options
Grid overlay (x3), Basic shooting information, Detailed shooting information, Histogram, Electronic Level
File Type
Still Image Type
JPEG: 10 compression options
HEIF: 10 compression options (10bit 422 BT2100)
RAW: RAW, CRAW
Complies with Exif 2.31 and Design rule for Camera File system 2.0
Complies with Digital Print Order Format [DPOF] Version 1.1
RAW+JPEG simultaneous recording
Yes, any combination of RAW + JPEG/HEIF possible, separate formats to separate cards possible
Image Size
JPEG/HEIF: (L) 5472x3648, (M1) 4368x2912, (M2) 3648x2432, (S) 2736x1824
HEIF: 5472x3648
RAW: (RAW/C-RAW) 5472x3648
Folders
New folders can be manually created and selected
File Numbering
(1) Consecutive numbering
(2) Auto reset
(3) Manual reset
EOS Movie
Movie Type
RAW: CRM 12bit Audio: Linear PCM
MP 4 Video: 4K (8bit MPEG4 AVC/H.264, 10bit MPEG4/HEVC with Canon log), Full HD - MPEG4 AVC/H.264, Audio: Linear PCM
MP4 Video: Full HD IPB light - MPEG4 AVC/H.264, Audio: AAC
Movie Size
4K RAW (5496x2904) - (23.98, 24, 25, 29.97, 50, 59.94 fps)
4K DCI (17:9) - 4096x2160 (23.98, 24, 25, 29.97, 50, 59.94 fps) intra or inter frame
4K UHD (16:9) - 3840x2160 (23.98, 25, 29.97, 50, 59.94 fps) intra or inter frame
4K DCI cropped (17:9) - 4096x2160 (23.98, 24, 25, 29.97, 50, 59.94 fps) intra or inter frame
Full HD (16:9) - 1920x1080 (23.98, 24, 25, 29.97, 50, 59.94 fps) intra or inter frame plus IPB light
Simultaneous recording
Yes: RAW to card in slot 1 Proxy (MP4) to card in slot 2
Colour Sampling (Internal recording)
4K - YCbCr4:2:2 (8-bit)
Full HD/HD - YCbCr4:2:0 (8-bit)
Canon Log
Yes Log 1
Movie Length
4K and Full HD - Max duration 29 min 59 sec. (excluding High Frame Rate movies). No 4GB file limit with exFAT CF card.
High Frame Rate Movie
MOV Video: Full HD - 1920x1080 at 100 fps or 119.9 fps
Recorded as 1/4-speed slow motion movie
Single scene maximum recording up to 7 min 29 sec.
4K Frame Grab
8.3-megapixel JPEG still image frame grab from 4K movie possible
Bitrate / Mbps
5.5K RAW: (50/59.94p) Approx. 2600 Mbps (30/25/24/23.98p) Approx. 1800 Mbps

4K DCI (50/59.94p): ALL-I Approx. 940 Mbps, IPB Approx. 230 Mbps
4K DCI (29.97p/25.00p/24.00p/23.98p): ALL-I Approx. 470 Mbps, IPB Approx. 120 Mbps
4K DCI cropped (50/59.94p): ALL-I Approx. 940 Mbps, IPB Approx. 230 Mbps
4K DCI cropped (29.97p/25p/24.00p/23.98p): ALL-I Approx. 470 Mbps, IPB Approx. 120 Mbps
4K UHD (50/59.94p): ALL-I Approx. 940 Mbps, IPB Approx. 230 Mbps
4K UHD (29.97p/25p): ALL-I Approx. 470 Mbps, IPB Approx. 120 Mbps
Full HD (119.90p/100p): ALL-I: Approx. 360 Mbps
Full HD (59.94p/50.00p): ALL-I: Approx. 180 Mbps
Full HD (59.94p/50.00p): IPB Approx. 60 Mbps
Full HD (29.97p/25p): ALL-I: Approx. 90 Mbps
Full HD (29.97p/25p): IPB: Approx. 30 Mbps
Full HD (29.97p/25p): IPB light: Approx. 12 Mbps

4K DCI (50/59.94p): ALL-I Approx. 1000 Mbps, IPB Approx. 340 Mbps
4K DCI (29.97p/25.00p/24.00p/23.98p): ALL-I Approx. 470 Mbps, IPB Approx. 170 Mbps
4K DCI cropped (50/59.94p): ALL-I Approx. 1000 Mbps, IPB Approx. 340 Mbps
4K DCI cropped (29.97p/25p/24.00p/23.98p): ALL-I Approx. 470 Mbps, IPB Approx. 170 Mbps
4K UHD (50/59.94p): ALL-I Approx. 1000 Mbps, IPB Approx. 340 Mbps
4K UHD (29.97p/25p): ALL-I Approx. 470 Mbps, IPB Approx. 170 Mbps
Full HD (119.90p/100p): ALL-I: Approx. 470 Mbps
Full HD (59.94p/50.00p): ALL-I: Approx. 170 Mbps
Full HD (59.94p/50.00p): IPB Approx. 90 Mbps
Full HD (29.97p/25p): ALL-I: Approx. 135 Mbps
Full HD (29.97p/25p): IPB: Approx. 45 Mbps
Full HD (29.97p/25p): IPB light: Approx. 18 Mbps
Microphone
Built-in stereo microphones (48 kHz, 16-bit x 2 channels)
HDMI Display
External Monitor only, External Monitor only without information display or Simultaneous on camera and external monitor
HDMI Output
4K and Full HD recording, uncompressed YCbCr 4:2:0, 8-bit BT709, or YCbCr 4:2:2, 10-bit BT2020 with Canon Log sound output via HDMI is also possible
Focusing
Dual Pixel CMOS AF with Face Detection and Tracking AF, Movie Servo AF Manual Focus
ISO
100-25600 (in 1/3-stop increments) ISO can be expanded to or H1: 51200, H2: 102400, H3: 204800 (selected in Custom Function)
Movie Digital IS
Yes, image area when enabled: reduced by 10
Other Features
GPS
Built in - Longitude, Latitude, Elevation, Coordinated Universal Time
GPS satellites (USA)
GLONASS satellites (Russia)
Quasi-Zenith Satellite Michibiki (Japan)
Custom Functions
38 Custom Functions
Metadata Tag
Author, copyright, Image rating (0-5 stars) GPS, Rating, IPTC (registered with EOS Utility/browser remote)
LCD Panel (EL) / Button Illumination
Yes/Yes
Water / Dust resistance
Yes
Voice Memo
Yes
Intelligent Orientation Sensor
Yes
Histogram
Brightness: Yes
RGB: Yes
Playback zoom
1.5x - 10x
Display Formats
(1) Single image with information (2 levels)
(2) Single image
(3) 4 image index
(4) 9 image index
(5) 36 image index
(6) 100 image index
(7) Jump Display
(8) Movie edit
(9) Raw processing
(10) Rating
Image Erase Protection
Erase protection of one image at a time, folder or card
Image Erase
Single image, selected, folder, card or all unprotected
Self Timer
2 or 10 sec.
Menu Categories
(1) Shooting Menu 1 - 4 (separate photo/video)
(2) AF menu 1 - 5
(3) Network 1
(4) Playback menu 1 - 3
(5) Setup menu 1- 5
(6) Custom functions 1- 9
(7) My Menu (1-5 user selectable)
Menu Languages
English, German, French, Dutch, Danish, Portuguese, Finnish, Italian, Norwegian, Swedish, Spanish, Greek, Russian, Polish, Czech, Hungarian, Romanian, Ukraine, Turkish, Arabic, Thai, Simplified Chinese, Traditional Chinese, Korean, Indonesian, Malaya and Japanese.
Firmware Update
Update possible by the user. (Camera, Lens, WFT, External Speedlite)
Body Materials
Magnesium Alloy
Interface
Computer
USB 3.1 Gen 2 (PTP)
Wi-Fi
Wireless LAN (IEEE802.11b/g/n) (2.4 GHz only), with Bluetooth support Features supported - EOS Utility, Smartphone, Upload to Web
Other
HDMI (mini), External microphone (Stereo mini jack) Headphone Jack, RJ-45, N3 remote release terminal, Flash PC connector
Memory Card
Type
CFexpress 1.0 Type B
Supported Operating System
PC
Windows 8.1 and Windows 10 (tablet mode not supported)
Macintosh
Mac OS 10.14 (Mojave)
Mac OS 10.13 (High Sierra)
Mac OS 10.12 (Sierra)
OS X 10.11 (El Capitan)
Software
Other
EOS Utility 3, Picture Style Editor, WFT utility, Camera connect app (iOS/Android)
Image Manipulation
Digital Photo Professional 4, Digital Photo Professional Express for iPad (RAW Image Processing),
Power Source
Batteries
Rechargeable Li-ion Battery LP-E19, LP-E4N
(LP-E19 battery supplied)
Battery life
Viewfinder shooting Approx. 2850 (at 20C)
Viewfinder shooting Approx. 2360 (at 0C)

Live View shooting Approx. 610 (at 20C)

Live View shooting Approx. 530 (at 0C)

4K movie recording Approx. 2 hr 20 mins (at 20C) (movie Servo AF disabled)
Battery check
Automatic displayed in 6 levels
Power saving
Power turns off after 1, 2, 4, 8, 15 or 30 mins.
AC Power Supply
Power adapter AC-E19/DR-E19
Accessories
Lenses
All EF lenses (excludes EF-S lenses)
Flash
Canon Speedlites (90EX, 220EX, 270EX, 270EX II, 320EX, 380EX, 420EX, 430EX, 430EX II, 430EX III, 470EX AI, 550EX, 580EX, 580EX II, 600EX-RT, 600EX, 600EX-II RT, EL 100, Macro-Ring-Lite MR-14EX, Macro-Ring-Lite, MR-14EX II, Macro Twin Lite MT-24EX, Speedlite Transmitter ST-E2, Speedlite Transmitter ST-E3-RT)
Remote Controller / Switch
Remote control with N3 type contact and Speedlite 600EX-II RT
Power Supply & Battery Chargers
Battery Pack LP-E19, Battery Pack LP-E4N, Battery charger LC-E19, Power Adapter AC-E19/DR-E19
Other
Wireless File Transmitter WFT-E9, Eyecup Eg, Eg-series Dioptric Adjustment Lens with Rubber Frame Eg, Anti Fog Eyepiece Eg, Angle Finder C, Hand Strap E1/E2
Showcased Accessories
6 found, displaying 1 to 6.
6 found, displaying 1 to 6.
Fire your creativity this winter and save with cashback offers from Canon on a range of Cameras, Lenses, and Printers.
This promotion is strictly subject to availability, and cannot be applied to orders or layaways which are not collected during the promotional period.
---
As Canon Europe's biggest Professional Imaging Partner in Ireland for Cameras, Video Cameras, Cinema EOS, and Printing we are delighted that Canon Ireland have agreed to automatically upgrade the normal 1 year manufacturer's warranty to a 2-Year Europe-wide Canon Manufacturer's Warranty for all Cameras, Lenses, Video Cameras, and Professional Printers.
You do not need to take any further steps after purchasing to take advantage of this offer.
Offer valid
until further notice
. Terms & Conditions Apply.
---