Canon EOS C70 RF Cine Camera Body
Canon EOS C70 RF Cine Camera Body
€5,529.00
EAN / UPC : 8714574667034 | Brand : Canon | SKU : 4507C006
Promotions & Cashbacks
Get a FREE 0.71x EF Adapter
Save €150 when buying selected lenses with a Qualifying Cine EOS Camera
Register to Claim Cashback on Your Next Lens
Automatic Upgrade to 2 Year Warranty
4K/120fps
Super 35mm Dual Gain Output (DGO) CMOS sensor with low noise
16+ stops of dynamic range
RF Mount
4K XF-AVC (4:2:2 10-bit) recording up to 410Mbps, supporting ALL-I and Long GOP formats

Add-ons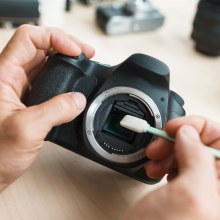 In Stock
In Stock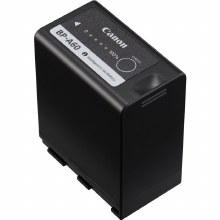 Out of Stock
---
Out of Stock
---
In Stock
---
In Stock
---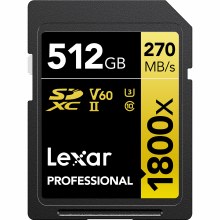 Out of Stock
---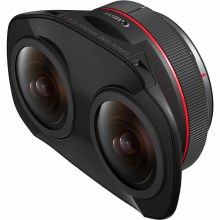 In Stock
In Stock
In Stock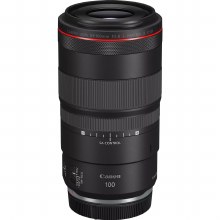 In Stock
In Stock
Cinema now within reach
The first Cinema EOS to feature an RF Mount. Take full advantage of the RF lenses with their exceptional image quality and expressive capabilities. Push your creative vision with 4k 120p 4:2:2 (10 bit) recording. There's even a vertical shooting option for social media formats.
Capture Contrast
You'll be amazed at the rich contrast and gradation – even in areas of significantly variable light. The Super 35mm Dual Gain Output (DGO) sensor and DIGIC DV7 processor captures the finest detail – even in shadows, and is capable of high frame rate 4K/120 capture.
Stay focused
EOS C70 delivers the most advanced Image Stabilisation of any Cinema EOS camera via RF lens support. Featuring EOS ITR AF X technology, the Dual Pixel AF keeps the focus on the subject you are following even when shooting at high frame rates at 4K 120P.
Shoot and store
The EOS C70 has two SD Card Slots for simultaneous recording so you can backup your footage in different formats or resolutions.
Versatile
The EF-EOS R 0.71x Mount Adapter is an EF-to-RF mount adapter that can be used in combination with EF lenses. It employs optical conversion to capture the same full-frame angle of view with the Super 35mm sensor. Depth of field stays the same, and the f-number is one stop brighter.
Discover new dimensions in filmmaking with the Canon EOS C70 Cinema camera
The EOS C70 is a powerful Cinema EOS camera featuring Canon's 4K Super 35mm DGO Sensor. Offering 12-bit RAW Recording, 4K 120P Slow Motion, High Dynamic Range and Eye AF in a compact body, it has taken the RF System into a brand-new era. Thanks to its lightweight design, advanced connectivity, 13 assignable buttons and outstanding image quality, it is ideally suited for versatile filmmaking in a variety of applications.

The new free firmware further enhances the C70's versatility with the addition of a host of new features. These include:

Expanded support for
4K Intra
The new firmware expands the support for XF-AVC Intra-Frame (ALL-I) Recording, with a selection of highly efficient 4K Intra formats now available (up to 4K 60P, at 600Mbps).
Support for
Eye Detection AF
Thanks to Canon's Dual Pixel CMOS AF technology, every pixel in the sensor can be used for both imaging and AF, which means the AF can acquire and track subjects – such as the subject's eyes – providing sharp critical focus, even with a shallow depth of field.
Canon 709
A new Custom Picture has been added to provide a similar look to Original Wide DR, without using super Whites to avoid any potential issue with range conversion.
Support for
Face and Eye Detection AF

during

Slow and Fast

(S&F) Shooting Modes

Face detection AF can track a person's face in the frame and maintain focus on them. Thanks to the new firmware, Face detection AF and Eye Detection AF are now possible in Slow and Fast Shooting modes, from 24-120P.
Support for
4-Channel Audio

Level Display

With the new firmware, up to four audio channels can now be displayed on screen when selected, allowing for accurate monitoring of up to 4 channels.
Support for
XC Protocol
The Canon XC Protocol is a newly developed IP protocol developed by Canon which allows for remote control of Canon video production equipment. This Protocol adds a new dimension for productions that want to incorporate multiple Canon products into their workflow and add another dimension to their workflow.
Support for CN-E 20-50mm T2.4 L F/FP, CN-E 45-135mm T2.4 L F/FP and CN8x15 IAS S E1/P1 lenses
The free firmware now allows Canon's recently released Flex Zoom Cinema lenses and the latest Cine Servo lens to be used on the C70, ensuring optimised performance.
The firmware will be available for download from Canon Europe after the 8th December 2022.
Download link - EOS C70 Firmware Page
ImageSensor
Sensor
Super 35mm Dual Gain Output (DGO) sensor
System
RGB primary colour filter (Bayer array)
Sensor Modes
Super 35 mm / Super 16 mm (Crop)
Total Pixels
Approx. 9.6 megapixels (4206 x 2280)
Effective Pixels
Approx. 8.85 megapixels (4096 x 2160): When 4096 x 2160 or 2048 x 1080 is selected as the resolution
Approx. 8.29 megapixels (3840 x 2160): When 3840 x 2160 or 1920 x 1080 is selected as the resolution
Effective Sensor Screen Size
Super 35 mm;
26.2 x 13.8 mm (29.6 mm on the diagonal): When 4096 x 2160 or 2048 x 1080 is selected as the resolution
24.6 x 13.8 mm (28.2 mm on the diagonal): When 3840 x 2160 or 1920 x 1080 is selected as the resolution
Dynamic Range
Canon Log 2: 1600 / 16+ stops
Canon Log 3: 1600 / 14 stops
Wide DR: 800 (at ISO 400)
Image Processor
Type
DIGIC DV7
Lens
Lens Mount
Canon RF mount
Compatible lenses: All RF lenses and all EF lenses
(includes EF-S lenses/EF cinema lenses)
Lens Magnification Factor
Super 35 mm;
4096 x 2160, or 2048 x 1080 resolution: Actual focal length x approx. 1.460
3840 x 2160, or 1920 x 1080 resolution: Actual focal length x approx. 1.534

Super 16 mm (Cropped);
2048 x 1080 resolution: Actual focal length x approx. 2.920
1920 x 1080 resolution: Actual focal length x approx. 3.069

If using Canon Mount Adapter EF-EOS R 0.71x Adapter there is no change to effective focal length
Peripheral Illumination Correction
Yes
Chromatic Aberration Correction
Yes
Distortion Correction
Yes, RF Mount lenses only
Diffraction Correction
Yes
ND Filter
2, 4 or 6 Stops. Up to 10 stops via built in ND filter system (in extended mode)
Iris Control (EF Mount Lenses)
1/2-stop, 1/3-stop or FINE control
Anamorphic Lens Support
Yes, x2.0 / x1.3
Image Stabilization System
Yes. Function depending on lens used, Digital 5-Axis IS for non IS lenses. Combination of Optical IS and Digital IS to give combined 5-Axis IS. IS performance depends on lens used
Recording
Internal Recording Media
SD card for XF-AVC or MP4 recording. Dual Slot recording.
SD card also used for Photo Storage (1920 x 1080), CP setting transfer and firmware update
High speed SD UHS-II cards recommended. V90 standard recommended for all recording functions
Recording Time
XF-AVC / MXF: 4096 x 2160: 410 Mbps 156 Mins
MP4 (HEVC): 4096 x 2160: 225 Mbps 285 Mins
MP4: 4096 x 2160: 150Mbps 428 Mins
Recording Formats
XF-AVC (MXF) ALL-I or Long GOP, 4:2:2 10-bit
MP4 H.265/HEVC, 4:2:2 10-bit
MP4 H.264, 4:2:0 8-bit
Relay Recording
Yes
Double Slot (Simultaneous) Recording
Yes
Simultaneous Recording in Multiple Formats
Yes, in Dual Recording Mode
Options Available: [XF-AVC / MP4] [All-I / Long GOP] [4:2:2 10-bit / 4:2:0 10-bit / 4:2:0 8-bit] [UHD / 2K / FHD]
System Frequency / Frame Rates
59.94Hz mode (59.94P / 59.94i / 29.97P / 23.98P)
50.00Hz mode (50.00P / 50.00i / 25.00P)
24.00 Hz mode (24.00P)
XF-AVC Proxy Recording Bit Rate / Sampling (PAL) to SD Card
2048 X 1080: 50.00P, 4:2:0 8-bit 35 Mbps/ 1920 x 1080 24 Mbps Long GoP
Slow/Fast Motion
4K recording: up to 120FPS
2K (Crop) recording: up to 180 FPS
Audio recording at normal frame rate possible
Interval Record
No
Frame Record
No
Pre Record (Cache Record)
Yes, 3 seconds (XF-AVC recording only)
Scan Reverse
Yes
HD > SD Conversion
No
Photo Storage Media
SD/SDHC memory card
Photo Recording Size
4096x2160 / 3840x2160 / 2048x1080 / 1920x1080
System
Display Type
3.5 inch LCD Touch Panel
Display Resolution
3.5 inch LCD 2.76 million dots (1280 x 720 x RGB)
Display Touch Screen Functions
Focus point selection, Shooting setting adjust, Start/Stop recording (activated via Menu)
OSD for Vertical Shooting
Yes, via menu or user assignable button
Wave Form Monitor
Yes. LCD or external output via HDMI.
False Colour Display (Exposure Indication)
Yes. LCD or HDMI (Use of viewing LUT will affect false colour display)
Colour Bars
SMPTE, EBU and ARIB
Peaking
Peaking 1, Peaking 2 (Colour, Gain, Frequency customisable)
Zebra
Level 1; Level 2; Both
Output via HDMI: Yes
Markers
On/Off selectable: centre, horizontal, grid, aspect, safety zone, rectangular and user marker. Colour selectable, yellow, blue, green, red, black, grey or white.
EVF
Built-In EVF
No
Inputs / Outputs
Audio In
Mini XLR 3-pin connector x2 , 3.5 mm stereo mini jack (input only)
Built in Stereo microphones on camera body
Headphone Output
3.5 mm stereo mini jack (output only, Camera Body)
HDMI
HDMI connector (Type A) (output only)
USB
Yes, Type C (USB 3.2 Gen1) Connection for optional GPS Unit, or Third Party Wi-Fi, Ethernet adapters
Time Code
BNC / HDMI
DC Output
24V DC IN
DC Input
XLR 4-pin jack
Remote Control Terminal
REMOTE A connector 2.5 mm stereo mini-mini jack (input only)
IP Streaming / FTP
Yes. IP streaming requires third-party optional USB-C to Ethernet converter and decoder transmission device.
FTP via FT server. Transfer of clips on SD card (Media Mode)
Use LUT Input
YES. Available for LCD Monitoring, or applied direct to recordings. Compatible with .CUBE LUT files
Default Function Button Settings
1. White balance
2. Set White Balance
3. Peaking: All
4. WFM: All
5. DISP
6. Zebra: All
7. Push Auto Iris
8. INDEX / Magnification
9. FUNC
10. One-Shot AF
11. (Unassigned)
12. AF lock
13. Audio Status
User Assignable Buttons
13 Assignable buttons (numbered) on camera body. In excess of 80 options via the menu
Miscellaneous
Tally Lamp
Yes
Custom Dial
Yes
Exposure
Exposure Metering
Manual exposure determined by shutter setting, iris setting, ISO/gain setting and ND filter setting, Push Auto Iris, Auto Iris
Exposure Compensation
Yes
Auto Exposure Mode
Auto Iris with compatible lenses
Push Auto Iris
Yes
Exposure Lock
No
Auto Gain Control Setting
Yes
ISO Sensitivity
1-Stop Display: [100], 160(), 200, 400, 800, 1600, 3200, 6400, 12800, 25600, [51200, 102400]
Displayed when ISO speed expansion is ON. () Displayed when ISO speed expansion is OFF
1/3 Stop Display: [100,125], 160, 200, 250, 320, 400, 500, 640, 800, 1000, 1250, 1600, 2000, 2500, 3200, 4000, 5000, 6400, 8000, 10000, 12800, 16000, 20000, 25600, [32000,40000,51200,64000, 80000,102400]
When ISO speed expansion is ON.
Auto Focus System
Dual Pixel CMOS AF, Contrast AF. Face Priority, Face Only and Tracking AF modes available
AF Frame Sizes
Large; size equivalent to approx. 20 (vertical) x 25 (horizontal) of the image display range
Small; size equivalent to approx. 20 (vertical) x 8 (horizontal) of the image display range
Selectable AF point over 80 (approx.) of sensor.
Dual Pixel AF area approx. 60 when EF mount lens fitted using EF-RF adapter
Auto Focus Modes
One-Shot AF, Continuous AF and AF-Boosted MF. All modes take effect when the AF/MF switch of the EF lens is at the AF setting.
One-Shot AF, Continuous AF, AF-Boosted MF
Face Detection AF
Face Priority or Face Only.
Focus Guide
All compatible Canon RF, Canon EF lenses, Canon Cine Servo Lenses (EF Mount with EF-RF Mount adapter)
Gain Setting
[-6dB,-3dB], -2dB(), 0dB, 3dB, 6dB, 9dB, 12dB, 15dB, 18dB, 21dB, 24dB, 27dB, 30dB, 33dB, 36dB, 39dB, 42dB, [45dB, 48dB, 51dB, 54dB]
Displayed when ISO speed expansion is ON. () Displayed when ISO speed expansion is OFF.
When ISO speed expansion is ON: between -2 dB and 54 dB
When ISO speed expansion is OFF: Any value from -2 dB to 42 dB in 0.5 dB increments can be set.
Shutter
Control Modes
Off; Speed; Angle; Clear Scan (CS); Slow Shutter (SLS)
Shutter Speed
1 sec to 1/2000 depending on frame rate and Shutter Control Mode, 39 setting options
Shutter Angle
11.25 to 360 depending on frame rate
Slow Shutter (SLS)
1/3, 1/4, 1/6, 1/8, 1/12, 1/15, 1/25, 1/30 depending on frame rate
Clear Scan
24.00 Hz to 250.40 Hz
Custom Picture
Stored Configurations
C1: BT.709 (BT.709 Wide DR / BT.709 Gamut)
C2: LOG2 (Canon Log 2 / Cinema Gamut)
C3: LOG3 (Canon Log 3 / Cinema Gamut)
C4: PQ (PQ / BT.2020 Gamut)
C5: HLG (HLG / BT.2020 Gamut)
USER06 to USER20 (BT.709 Wide DR / BT.709 Gamut)
Colour Matrix
Neutral: Accurate colour reproduction
Production Camera: Colour reproduction for use in movie production
Video: Colour reproduction equivalent to C300/500 CP-OFF (for commercial cameras)
Master Pedestal
-50 to +50
Master Black
Adjustable for each channel RGB -50 to +50 plus Master Black -50 to +50
Black Gamma
Adjustable Level -50 to +50, Range -20 to +50 and Point -20 to +50
Low Key Saturation
Adjustable: -50 to +50
Knee
Point -50 to +109, Slope -35 to +50, Saturation -10 to +10
Sharpness
Adjustment for Level, H Detail Freq., Coring, HV Detail Balance, Limit, Select, Knee Aperture and Level dependent sharpness
Noise Reduction
Off, On - Two Options: Spatial Filter (1-12) / Frame Correlation (1-3)
Skin Detail
Off, Low, Middle, High / Hue, Chroma, Area, Luminance. 32 steps
Selective Noise Reduction
Off, Low, Middle, High / Hue, Chroma, Area, Luminance.
Colour Matrix (User Settings)
Phase, Gain and RGB adjustment, in tandem with Gamma selection
White Balance
AWB, USER setting 01(setting range: 2000K to 15000K/ -20CC to
+20CC), daylight, tungsten, settings (A/B)
Colour Correction
Area selection / area revision of two areas
Setup Level
-50 to +50 On/Off
Wi-Fi & GPS Specifications
Wi-Fi (Optional Third Party Accessory)
(1) WPS [Wi-Fi Protected Setup] (push-button system, PIN code system)
(2) Manual setup
(3) Search for access points
Open system, WPA-PSK, WPA2-PSK, WEP-64, WEP-128, TKIP, AES, Auto /manual
GPS Information (Optional Accessory)
Latitude/Longitude/Elevation, Coordinated Universal Time (UTC)
White Balance
Auto
YES
Preset
Daylight (5400K), Tungsten (3200K), Kelvin (2000K-15000K, 100K intervals), Set A, Set B
White Balance Matching
Yes, for previous models
White Balance Shift
YES. -9 to +9 (Daylight and Tungsten only)
Black Balance
Black Balance Adjustment
YES
Time Code
Count Up System
Regen, RecRun, Free Run, External, Hold (Drop frame available for some frame rates)
Start Value Setting
00:00:00:00, Set/Reset selectable
Audio
Recording Format
XF-AVC: Linear PCM (24-bit / 48 kHz, 4 channels)
MP4: MPEG-2 AAC LC (16-bit, 48 kHz, 2-channel) / Linear PCM (16-bit, 48 kHz, 4-channel)
Accessories
Supplied
Mic holder unit
Handle unit
Compact power adapter CA-CP200L
Battery Charger CG-A20 OTH
AC cable
Battery pack
(BP-A30)

Other items: Includes camera cover, shoe adapter knob, and microphone holder screws.
Optionals
Canon Battery Pack BP-A30 (provided with camera)/BP-A60
Canon Battery Charger CG-A10/CG-A20 (provided with camera)
Canon Remote Controller RC-V100
Canon Compact Power Adapter CA-CP200L (provided with camera)
Canon Shoulder Strap SS-1200 (provided with camera)
Canon Shoulder Support Unit SU-15
Canon Tripod base TB-1
Canon GPS Receiver GP-E2
Canon RF lenses, EF lenses, EF cinema lenses,
and accessories designed for these lenses
Canon Mount Adapter EF-EOS R
Canon Control Ring Mount Adapter EF-EOS R
Canon Drop-In Filter Mount Adapter EF-EOS R
(w/ drop-in variable ND filter A and circular polarizing filter A)
Third Party Accessories
Wi-Fi Adapter, Ethernet Adapter (TBC)
Power Source
Power Supply (Battery)
BP-A30 (Supplied) BP-A60 (Optional)
Power supply (Mains)
Compact Power Adapter CA-CP200L: 24V DC
Power Consumption (Approx.)
Max power consumption: 14.6W
Recording Time (Approx.)
With supplied BP-A30 battery pack:
Super 35mm, 4096x2160/50.00P 175 Mins
Super 16mm, 2048x1080/50.00P 205 Mins
Physical Specifications
Dimensions (Main Body Only)
160 x 130 x 116 mm
Weight (Body Only)
1190g (with grip belt and measure hook)
Weight (Accessories)
Approx. 1620 g (BP-A30, 2 SD cards, Handle Unit, Microphone Holder, Grip belt, and Measure hook)
Operating Temperature Range
Approx. 0 to 40C, (85 relative humidity)
Approx. -5 to 45C, (60 relative humidity)
Showcased Accessories
8 found, displaying 1 to 8.
8 found, displaying 1 to 8.
Customer Reviews
Average rating:
---
Fantastic camera for run and gun, 9th Apr 2021
Reviewer: Hugh Chaloner
I've been using this camera for a couple of months in corporate/theatrical settings with EF glass and either the 0.71 focal reducer or a straight through EF-RF adapter. Really liking the results shooting anywhere between 25-120 FPS. It's a weird looking stumpy little camera, but it feels good in the hand and reasonably balanced, if not a little front heavy with longer lenses mounted. DGO sensor gives great results, no need so far for noise reduction in post.

Pros: fantastic looking C-Log2 pics if they're correctly exposed. False colour helps nail it. Easy to learn if you're already in the Canon ecosystem. Great options with the built in NDs, robust codecs for all uses. Netflix approved when shooting at the highest data rate.

Cons: flip out screen is pretty bad in bright weather, either a shade or external brighter screen is needed. Base plate has a weird orientation. Menu joystick feels cheap and is relevant to go to the right. If you need to build the rig out and attach a load of equipment, this camera may not be for you since there are no mount points other than the cold shoe/handle accessory.