Nikon Z 5 Camera Body
Nikon Z 5 Camera Body
€1,599.00 €1,299.00 €300.00
EAN / UPC : 4960759904645 | Brand : Nikon | SKU : VOA040AE
Promotions & Cashbacks
€300.00 Instant discount
Save €100 on the FTZ II
Welcome to the beauty of full-frame photography. The Nikon Z 5 mirrorless camera is tough, light, beautifully easy to handle, and compatible with a universe of compact full-frame lenses. Achieve thrilling new levels of image quality, whether you're creating stills or movies.

Add-ons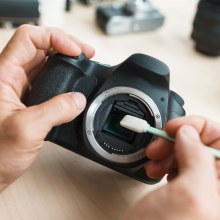 In Stock
In Stock
The full-frame Nikon Z 5 is a brilliant opportunity to take your photos and movies to the next level. This mirrorless camera is built around Nikon's Z mount—the widest full-frame lens mount there is. More light reaches the camera's sensor, which gives you freedom to create with more detail, depth, and colour.
Visions in full frame
See your photos and videos take on a new level of detail no matter what you shoot. With its full-frame sensor, powerful EXPEED 6 processor, and ultra-sharp EVF, the Nikon Z 5 makes it easy to create in full frame. You can even crop photos without loss of detail—perfect for prints and websites.
Simply captivating
Portraits with rich tonal gradations. Movies with ultra-shallow depth of field. The full-frame 24.3 MP CMOS sensor takes full advantage of the ultra-wide Z mount's light-gathering capabilities to deliver superb results.
Shines in any light
Enjoy the freedom to adapt instantly to changing light thanks to the camera's wide 100-51200 ISO range. No need to worry about noise: you get clean images and stunning dynamic range at both high and low ISO values.
Rock-steady Vibration Reduction
Powerful in-camera 5-axis VR image stabilisation lets you shoot at shutter speeds up to five stops slower than otherwise possible. No matter which NIKKOR Z lens you're using, stills stay sharp and video is steady.
Small kit, big impact
The full-frame Nikon Z 5 is portable and highly capable—and so is the NIKKOR Z 24-50mm lens that's included in the core Z 5 kit. This NIKKOR Z lens is the smallest, lightest full-frame zoom lens out there.¹ From intriguing wide angles to powerful portraits, it frees you to capture so much more—anywhere.
Sharp focus
The 273-point Hybrid-AF (autofocus) system is fast, precise, and silky smooth. Subjects snap into focus and stay in focus no matter where they are in the frame.
Perfect portraits
Stunning shots of people, or dogs and cats. When shooting photos, you can lock on to your subject's eye and keep the focus there—even if they're moving.
Bright full-frame NIKKOR Z lenses
Experience depth and detail like never before. The Nikon Z 5 is compatible with all NIKKOR Z full-frame lenses and the lineup is constantly expanding. From ultra-wide-angle primes to telephoto zooms, these mirrorless lenses are faster, quieter, and sharper. Performance is superb for stills and movies.
Dual card slots
Dual slots accept fast UHS-II SD cards. Easily set the slots to use one card for shooting and one for backup. Or save movies to one and stills to another.
Tough but light
The tough yet lightweight magnesium alloy body is weather-sealed to keep dust and moisture out. Especially around all moving parts and buttons.
Nikon Z ergonomics
The body of this full-frame camera might be smaller, but it's still easy to handle. The deep grip feels secure, and key controls are perfectly placed.
Ultra-sharp EVF
What you see in the high-definition 3690k-dot EVF is exactly what you'll get. Key settings like exposure, ISO, and white balance are applied in real time.
Keep shooting
You can charge (camera off) or power your Nikon Z 5 via USB². Convenient if you want to shoot for longer periods indoors or while recording a time-lapse video.
Tilt, touch, swipe
Find the angles on the tilting touchscreen and touch to focus. Easily swipe through photos and videos, and double-tap to see a 100 % view of the image area.
Easy creativity
Make your stills and video yours. Nikon's Picture Control system lets you apply unique creative filters and preview in real time in the EVF or on the monitor.
Smooth 4K movies
Turn ordinary moments cinematic. The Nikon Z 5 captures sharp 4K Ultra HD footage, and NIKKOR Z full-frame lenses enable beautiful depth of field. You can create eye-popping time-lapse movies in-camera and take stills while filming.
Fully connected
Built-in Wi-Fi® and Bluetooth® make sharing simple, and Nikon's SnapBridge app can turn your phone into a powerful accessory. Easily transfer photos and videos, or turn your smart device into a remote monitor and
Type
Mirrorless
Lens mount
Nikon Z mount
Effective angle of view
FX
Image sensor
CMOS, 35.9 mm x 23.9 mm
Total pixels
24.93 million
Dust-reduction system
Image sensor cleaning, Image Dust Off reference data (Capture NX-D software required)
Effective pixels
24.3 million
Image size (pixels)
[FX (36 x 24)] selected for image area: (L)6016 x 4016 (24.2 million), (M)4512 x 3008 (13.6 million), (S)3008 x 2008 (6.0 million);
[DX (24 x 16)] selected for image area: (L)3936 x 2624 (10.3 million), (M)2944 x 1968 (5.8 million), (S)1968 x 1312 (2.6 million);
[1:1 (24 x 24)] selected for image area: (L)4016 x 4016 (16.1 million), (M)3008 x 3008 (9.0 million), (S)2000 x 2000 (4.0 million);
[16:9 (36 x 20)] selected for image area: (L)6016 x 3384 (20.4 million), (M)4512 x 2536 (11.4 million), (S)3008 x 1688 (5.1 million);
Photographs taken while filming movies at a frame size of 3840 x 2160: 3840 x 2160;
Photographs taken while filming movies at other frame sizes: 1920 x 1080
Storage file formats
NEF (RAW): 12 or 14 bit (lossless compressed or compressed),
JPEG: JPEG-Baseline compliant with fine (approx. 1:4), normal (approx. 1:8), or basic (approx. 1:16) compression; size-priority and optimal-quality compression available,
NEF (RAW)+JPEG: Single photograph recorded in both NEF (RAW) and JPEG formats
Picture Control System
Auto, Standard, Neutral, Vivid, Monochrome, Portrait, Landscape, Flat, Creative Picture Controls (Dream, Morning, Pop, Sunday, Somber, Dramatic, Silence, Bleached, Melancholic, Pure, Denim, Toy, Sepia, Blue, Red, Pink, Charcoal, Graphite, Binary, Carbon); selected Picture Control can be modified; storage for custom Picture Controls
Storage media
SD, SDHC (UHS-II compliant), SDXC (UHS-II compliant)
Storage media
2 Secure Digital (SD) cards, the card in Slot 2 can be used for overflow or backup storage or for separate storage of NEF (RAW) and JPEG images; pictures can be copied between cards.
File system
DCF 2.0, Exif 2.31
Viewfinder
1.27-cm/0.5-in. approx. 3690k-dot (Quad VGA) OLED electronic viewfinder with color balance and auto and 11-level manual brightness controls
Frame coverage
Approx. 100% horizontal and 100% vertical
Magnification
Approx. 0.8x (50 mm lens at infinity, -1.0 m-¹)
Eyepoint
21 mm (-1.0 m-¹; from center surface of viewfinder eyepiece lens)
Diopter adjustment
-4 to +2 m-¹
Eye sensor
Automatically switches between monitor and viewfinder displays
Compatible lenses
Z mount NIKKOR lenses F mount NIKKOR lenses (mount adapter required; restrictions may apply)
Shutter type
Electronically-controlled vertical-travel focal-plane mechanical shutter; electronic front-curtain shutter; electronic shutter
Shutter speed
1/8000 to 30 s (choose from step sizes of 1/3 and 1/2 EV), bulb, time, X200
Flash sync speed
X=1/200 s; synchronizes with shutter at 1/200 s or slower; auto FP high-speed sync supported
Release mode
S (single frame), CL (continuous low speed), CH (continuous high speed), Self-timer
Frame advance rate
Continuous L: Approx. 1 to 4 fps; Continuous H: Approx. 4.5 fps (Maximum frame advance rate as measured by in-house tests.)
Self-timer
2 s, 5 s, 10 s, 20 s; 1 to 9 exposures at intervals of 0.5, 1, 2, or 3 s
Exposure metering
TTL metering using camera image sensor
Metering method
Matrix metering
Center-weighted metering: weight of 75% given to 12 mm circle in center of frame; weighting can instead be based on average of entire frame
Spot metering: meters 4 mm circle (about 1.5% of frame) centered on selected focus point Highlight-weighted metering
Metering range
-3 to +17 EV (ISO 100, f/2.0 lens, 20 °C/68 °F)
Mode
Auto, P: programmed auto with flexible program, S: shutter-priority auto, A: aperture-priority auto, M: manual U1, U2 and U3: user settings modes
Exposure compensation
–5 to +5EV, in increments of 1/3 or 1/2EV, available in modes P, S, A, and M
Exposure lock
Luminosity locked at detected value
ISO sensitivity
ISO 100 to 51200, in steps of 1/3 or 1/2EV, can also be set to approx. 0.3, 0.5, 0.7, or 1 EV (ISO 50 equivalent) below ISO 100 or to approx. 0.3, 0.5, 0.7, or 1 EV (ISO 102400 equivalent) above ISO 51200; auto ISO sensitivity control available
Active D-Lighting
Auto, Extra high, High, Normal, Low, and Off
Multiple exposure
Add, average, lighten, darken
Other options
HDR (high dynamic range), photo mode flicker reduction
Autofocus
Hybrid phase-detection/contrast AF with AF assist
Detection range
-3 to +19 EV,³ Without low-light AF: -2 – +19 EV
Lens servo
Single-servo AF (AF-S), Continuous-servo AF (AF-C), full-time AF (AF-F; available only in movie mode); predictive focus tracking, Manual focus (M): Electronic rangefinder can be used
Focus points
273 (Number of focus points available in photo mode with single-point AF selected for AF-area mode and FX selected for image area)
AF-area mode
Pinpoint (available in photo mode only), single-point, and dynamic-area AF (available in photo mode only); wide-area AF (S); wide-area AF (L); auto-area AF
Focus lock
Focus can be locked by pressing shutter-release button halfway (single-servo AF/AF-S) or by pressing the center of the sub-selector
Camera VR
5-axis image sensor shift
Lens VR
Lens shift (available with VR lenses)
Flash control
TTL: i-TTL flash control; i-TTL balanced fill-flash is used with matrix, center-weighted, and highlight-weighted metering, standard i-TTL fill-flash with spot metering
Flash modes
Front-curtain sync, slow sync, rear-curtain sync, red-eye reduction, red-eye reduction with slow sync, off
Flash compensation
-3 to +1 EV in steps of 1/3 or 1/2 EV, available in modes P, S, A, and M
Flash-ready indicator
Lights when optional flash unit is fully charged; flashes as underexposure warning after flash is fired at full output
Accessory shoe
ISO 518 hot-shoe with sync and data contacts and safety lock
Nikon Creative Lighting System
i-TTL flash control, radio-controlled Advanced Wireless Lighting, optical Advanced Wireless Lighting, modeling illumination, FV lock, Color Information Communication, auto FP high-speed sync, unified flash control
White balance
Auto (3 types), natural light auto, direct sunlight, cloudy, shade, incandescent, fluorescent (7 types), flash, choose color temperature (2500 K to 10,000 K), preset manual (up to 6 values can be stored), all with fine-tuning except choose color temperature
Bracketing types
Exposure and/or flash, white balance, ADL
Movie - metering
TTL exposure metering using main image sensor, TTL metering using camera image sensor
Movie - metering method
Matrix, center-weighted, or highlight-weighted
Movie - frame size (pixels) and frame rate
3840 x 2160 (4K UHD): 30p (progressive)/25p/24p; 1920 x 1080: 60p/50p/30p/25p/24p
Movie - file format
MOV, MP4
Movie - video compression
H.264/MPEG-4 Advanced Video Coding
Movie - audio recording format
Linear PCM (for movies recorded in MOV format), AAC (for movies recorded in MP4 format)
Movie - audio recording device
Built-in stereo or external microphone with attenuator option; sensitivity adjustable
Exposure compensation
–3 to +3 EV (choose from step sizes of 1/3 and 1/2 EV) available in modes P, S, A, and M
Movie - ISO sensitivity
M: Manual selection (ISO 100 to 25600; choose from step sizes of 1/3 and 1/2 EV); auto ISO sensitivity control (ISO 100 to 25600) available with selectable upper limit P, S, A: Auto ISO sensitivity control (ISO 100 to 25600) with selectable upper limit; Auto: Auto ISO sensitivity control (ISO 100 to 25600)
Movie - Active D-Lighting
Same as photo settings, Extra high, High, Normal, Low, and Off
Movie - Other options
Time-lapse movie recording, electronic vibration reduction, time codes
Monitor
8-cm (3.2–in.) diagonal; Tilting TFT touch-sensitive LCD with 170° viewing angle, approximately 100% frame coverage, and color balance and 11-level manual brightness controls; Approx.1040k-dot
Playback
Full-frame and thumbnail (4, 9, or 72 images or calendar) playback with playback zoom, playback zoom cropping, movie playback, photo and/or movie slide shows, histogram display, highlights, photo information, location data display, auto image rotation, and picture rating
USB
Type C connector (SuperSpeed USB); connection to built-in USB port is recommended
HDMI output
Type C HDMI connector
Audio input
Stereo mini-pin jack (3.5 mm diameter; plug-in power supported)
Audio output
Stereo mini-pin jack (3.5 mm diameter)
Accessory terminal(s)
Built-in (can be used with MC-DC2 remote cords and other optional accessories)
Wi-Fi (Wireless LAN) standards
IEEE 802.11b/g/n
Wi-Fi (Wireless LAN) operating frequency
2412 to 2462 MHz (channel 11)
Wi-Fi (Wireless LAN) maximum output power
0.7 dBm
Wi-Fi (Wireless LAN) security
Open system, WPA2-PSK
Bluetooth standards
Bluetooth Specification Version 4.2, Bluetooth: 2402 to 2480 MHz Bluetooth Low Energy: 2402 to 2480 MHz, Bluetooth: –4.8 dBm Bluetooth Low Energy: –6.3 dBm; Approximately 10 m (32 ft)⁶
Battery
One EN-EL15c rechargeable Li-ion battery⁷
Battery pack
MB-N10 battery pack (available separately); takes two EN-EL15c⁸ batteries
AC adapter
EH-7P charging AC adapter (available separately); EH-5d/EH-5c/EH-5b AC adapter, requires EP-5B power connector (available separately)
Tripod socket
1/4–in. (ISO 1222)
Dimensions (W x H x D)
Approx. 134 x 100.5 x 69.5 mm (5.3 x 4.0 x 2.8 in.)
Weight
Approx. 675 g (1 lb. 7.9 oz.) with battery and memory card but without body cap; approx. 590 g/1 lb. 4.9 oz. (camera body only)
Operating environment - temperature
0 °C to 40 °C (+32 °F to 104 °F)
Operating environment - humidity
85% or less (no condensation)
Supplied accessories
BF-N1 Body Cap, DK-29 Rubber Eyecup (comes attached to camera), EN-EL15c Rechargeable Li-ion, Battery with terminal cover, MH-25a Battery Charger (comes with either an AC wall adapter or power cable of a type and shape that varies with the country or region of sale), AN-DC19 Strap, UC-E24 USB Cable, BS-1 Accessory Shoe Cover
NX Studio software offers a full-fledged suite of intuitive tools for viewing, processing, and editing photos and videos. It combines the photo-and-video-viewing features of ViewNX-i with the photo-processing and retouch tools of Capture NX-D in a single, comprehensive workflow. Not only can it be used to process RAW pictures, but its editing tools - including tone curves and brightness and contrast adjustment - can also be applied to JPEG/TIFF images. It also offers a variety of features for such tasks as editing XMP/IPTC data, managing presets, viewing maps that show shooting locations based on location data embedded in pictures, and uploading pictures to the Web.

The intuitive software integrates the functions of Nikon's current image viewing software, ViewNX-i*, and its image-processing and editing software, Capture NX-D*, allowing users to view, process and edit images in a single application.

NX Studio inherits a wide range of existing functions from ViewNX-i and Capture NX-D, including detailed editing functions such as Picture Control and White Balance settings, and Exposure Compensation for RAW data. In addition, it includes Colour Control Points that allow users to adjust colours within a specified area, and a Retouch Brush feature for advanced correction. Its intuitive menu structure is organised by workflow, which improves the overall response speed for each function and provides a smoother editing process for both stills and video.

The software will enable users to transfer images to Nikon's image sharing and storage service, NIKON IMAGE SPACE, and will be continually updated to ensure compatibility with new camera models. The software can be downloaded from Nikon's Download Centre at no charge.

PRIMARY NX STUDIO FEATURES
• Software enables the viewing, processing and editing of still images and video in one place
• A user friendly menu, categorised by workflow – making it simple to use and easy to understand
• A variety of display options, such as filmstrip with both horizontal and vertical preview options, in addition to an easy-to-read shooting information display
• Inherited XMP/IPTC information editing and preset management functions from ViewNX-i and detailed editing functions from Capture NX-D, including Colour Control Points
• Compatibility with other software, such as Nikon Transfer 2 and Camera Control Pro 2, supporting a smooth post-shooting workflow
* Support for the current View NX-i and Capture NX-D software applications, including updates to the latest OS and the addition of new functions, are not planned in the future. Customers currently using View NX-i and Capture NX-D software applications are advised to update to NX Studio.
Showcased Accessories
6 found, displaying 1 to 6.
6 found, displaying 1 to 6.
This promotion is strictly subject to availability, and cannot be applied to orders or layaways which are not collected during the promotional period.
Offer valid from 27/10/2023
to 15/01/2024 (inclusive)
. Terms & Conditions Apply.
---
Save €100 on the FTZ II Mount Adapter if bought with any Nikon Z camera body when you upgrade, and continue to use older Nikkor F lenses on your new camera.
NB - this promotion is strictly subject to availability, and cannot be applied to orders or layaways which are not collected during the promotional period.
Offer valid
until further notice
. Terms & Conditions Apply.
---